3 ways to overcome your fear of pediatric patients
Providing effective pediatric care starts with confronting your challenges with children
---
Brush up on best practices and grow your career at the EMS PRO conference and expo, which will be held May 29 - June 1, 2019 at Foxwoods Casino Resort in Mashantucket, CT. Register now for early-bird discounts.
Sponsored by EMS PRO
By EMS1 BrandFocus Staff
Facing the unknown is the norm for many prehospital providers, but there are calls that many of them especially dread. This includes pediatric calls, which strike fear in the hearts of many EMS providers in agencies across the country.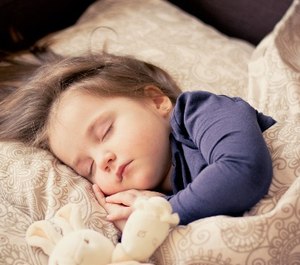 When EMS providers deal with pediatric patients, stress and anxiety can get in the way and sometimes even cause patient safety events, as one national study found.
"The fear of pediatric patients has been a pervasive issue in the EMS profession," said Gary Heigel, department chair of emergency services and paramedic program director at Rogue Community College in Oregon. "If you asked folks in the field what their worst calls are, pediatric calls are always on the top of the list."
Since 1984, Heigel has worked as a paramedic and has seen both his colleagues and students struggle with pediatric patients. But the good news is that it's entirely possible for prehospital providers to effectively address their concerns about pediatric care.
That's what Heigel will be discussing in his "Fear Factor" presentation at the EMS PRO conference and expo on May 31. He will be exploring the fears associated with pediatric care and ways to work past those concerns in the two-hour workshop.
"Unfortunately, our fear of taking care of pediatric patients has caused us to provide less than appropriate care for kids," he said, "but we can be flexible since it's about changing our attitude and basic philosophy and approach."
Here are the three ways he says EMS providers can overcome their fear of pediatric patients:
1. Be open to discussing your challenges with pediatric patients
For many prehospital providers, responding to a pediatric call doesn't happen that frequently. One study found that pediatric patients only account for about 13 percent of all EMS calls. But EMTs and paramedics do face children who become ill or injured, and sometimes even unresponsive.
Dealing with unresponsive children can be especially stressful for providers, because it's not often that they respond to these types of calls, and their training in pediatrics may be limited. An EMS call for a child is also a low-exposure, high-acuity situation, often involving distressed parents, which adds another layer of stress.
Heigel says it's especially important for providers to be open about discussing their experiences with one another and to share that they are not alone in their challenges with pediatric care. Attending workshops like Heigel's "Fear Factor" can be a great way for EMS providers to connect and learn from other industry experts on how to improve the efficacy of their pediatric care.
"Sometimes we lower the prioritization for the things we don't do a lot, but the reality is that from a training perspective we need to invest in the high-risk, low-frequency events like pediatric emergencies," said Heigel.
2. Take initiative in treating pediatric patients instead of waiting for care
When an EMS provider lacks the expertise or panics while responding to a call, one of the biggest mistakes that can happen is to take a "grab-and-go" approach.
Heigel says this approach is common when providers see a child suffer a cardiac arrest. Instead of immediately treating the child on the spot like they would an adult with cardiac arrest, some providers choose to rush the child to the hospital where someone who is more comfortable with pediatrics can treat the patient.
"What's often missed is that window of opportunity to get the immediate treatment pediatric patients need that could have had a significantly positive impact on their lives," said Heigel.
What EMS providers need to consider is adopting practices that encourage providers to figure out what they can do to help a pediatric patient at the scene instead of waiting until another pediatric provider is able to treat the patient.
3. Actively take steps to influence your EMS system to improve prehospital pediatric care management
Another issue Heigel points out is that many for paramedics, medication calculation on the scene can be extremely stressful. This, he says, is one more reason why providers should empower themselves and others to bring changes within their agencies and health systems to adopt better practices.
"We need to have a system in place where you take the math out of caring for children in high-pressure situations because there's so much room for error," he said. "It can be a life-or-death situation if you give a child medication that's off by a decimal point. In a highly stressful situation, a good system can prevent errors by helping you give the right dose."
Pediatric patients can be a challenge no matter where you are in your EMS career. Attending seminars and conferences that offer helpful advice on handling children during emergency situations is one of the many ways you can confront your fear of handling pediatric calls on the job.
To learn more about the professional development opportunities available at the EMS PRO conference and expo, visit EMSPRO.org. To register for the conference, visit EMSPRO.org/register-now.