Hospital pays tribute to paramedic who saved 6 lives as an organ donor
Vanderbilt Health staff members lined the hallways in a silent memorial to honor Kyle Fisher, who donated his heart, liver, kidneys, lungs and tissue after his death
---
By EMS1 Staff
NASHVILLE, Tenn. — Hospital staff members paid tribute to a late paramedic who saved lives after his death through organ donation.
VUMC Voice reported that staff members in Vanderbilt Health's Cardiovascular Intensive Care Unit lined the hallways to honor Kyle Fisher, a paramedic who donated his heart, liver, kidneys, lungs and tissue on Feb. 9, as his hospital bed was moved to the operating room. His donations saved six lives.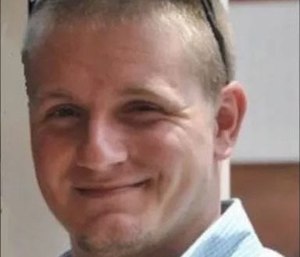 The act is called an Honor Walk, which is a new way for healthcare staff to honor donors as they complete their heroic last act.
Fisher, who was an AMR paramedic and field training officer, went into cardiac arrest due to severe gastrointestinal issues Feb. 4. He was transported to the hospital, where he later died.
Fisher had made the decision to become an organ donor four years before his death and the decision was indicated on his driver's license.
His fiancée, Kaylin Oldham, asked Fisher's mother, Fredia Fisher, if they should contact Tennessee Donor Services as Fisher's condition worsened.
"I could not make that decision," Fredia said. "So I got his wallet out of my purse and his driver's license had this little heart. I know 1,000 percent I could not be handling this as well as I am right now if I didn't know that he was going to save many, many lives by that decision that he's made. And I may not be able to have my baby with me, but a lot of other mamas will be able to keep their babies because of him. And that's just him. So selfless. So caring. So tenderhearted."
HONOR WALK FOR PARAMEDIC & ORGAN DONOR KYLE FISHER

Kyle Fisher, 28, was a paramedic who loved helping people every day. He completed his final act of valor when he donated his heart, liver, kidneys, lungs and tissue on Feb. 9, saving six lives in the process. Just after midnight that morning, dozens of medical personnel lined the hallways of Vanderbilt University Medical Center's Cardiovascular Intensive Care Unit in a silent memorial as Fisher and his hospital bed was moved from his patient room to the operating room where he would donate his organs. Thank you to Kyle's family for the privilege of sharing this poignant experience. We were honored to have cared for him and are thankful for the selfless gift of life he offered through organ donation. To read more about Kyle, who was also a dad to two young children with another on the way, click here: http://voice.vumc.org/paramedic-kyle-fisher-saved-lives-organ-donor-heroism-continued-even-death/ You can register to be an organ and tissue donor by visiting http://donatelifetn.org

Posted by Vanderbilt Health on Monday, February 18, 2019