NJ EMT instructor suspended after investigation into early class dismissals
An 18-year certified EMS instructor was suspended after an anonymous tip revealed he was dismissing refresher courses without providing proper instruction time
---
By Rachel Engel
VINELAND, N.J. — State health officials suspended an EMT instructor after an investigation found he was certifying students for refresher courses despite early dismissal during class.
A tip last month from an anonymous source to the state's Office of Emergency Medical Services led to an investigation of EMT instructor Thomas Eppler, The Daily Journal reported.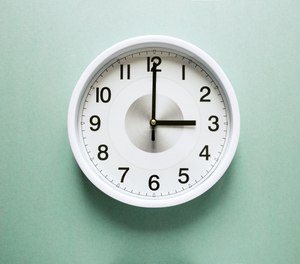 The tip maintained that students who signed up for classes in July and August did not receive the required amount of instruction time of three 8-hour refresher courses.
On Nov. 15, OEMS officials conducted a planned "onsite audit" of Eppler's class, which was scheduled to run from 8 a.m. to 5 p.m. at Vineland EMS.
Less than two hours after the class began, 19 of 25 students had been marked as having successfully completed the training by Eppler. Investigators waiting outside the building watched multiple people leave the building around noon and drive away.
Later, investigators were let in the building by on-duty EMS staff and confirmed the refresher course had concluded for the day before leaving Eppler a voicemail on his phone asking him to return their call.
Investigators reported that within one minute of the phone call, Eppler updated the status of 18 students from "successfully completed" to "incomplete."
In addition, security camera footage from classes held on Aug. 9, Nov. 8 and Nov. 15 showed students dismissed about noon, as well as a lack of hands-on practices/evaluations and with Eppler as the only instructor, a violation of the student-to-instructor ratio.
OEMS notified Eppler on Dec. 4 they were suspending his EMT instructor certification pending the results of their investigation.
"By not completing the psychomotor practices and evaluations, failing to provide the required instructor to student ratios, and providing only a half-day of instruction for full-day refresher courses, you have placed the students and their patients at risk, acted in a negligent capacity as an EMS instructor and demonstrated a blatant disregard for the Department's rules," OEMS Director Terry Clancy wrote in the suspension notice.
Eppler has 30 days from the date of the notice to appeal his suspension.