SC man accused of spraying starter fluid on EMS crews
The man sprayed responding EMS crews with starter fluid and told police he believed that first responders were trying to kill him
---
By EMS1 Staff 
SPARTANBURG COUNTY, S.C. — A South Carolina man is accused of spraying starter fluid on emergency crews trying to help him. 
According to WSPA 7 News, a gas station employee called 911 to request an ambulance after a customer said he was not feeling well and thought he would pass out.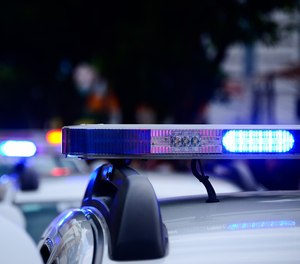 The customer became irate and ran around the store when EMS crews arrived on the scene. He grabbed starter fluid and began spraying the crew, according to the incident report.  When police arrived, the man told deputies that the police and EMS were trying to kill him. 
The suspect then picked the fluid up again, along with a lighter, forcing first responders to retreat outside to wait for additional police to arrive. While they waited, the man sprayed the starter fluid at the flame from the lighter, creating three small fireballs inside the gas station.
Once backup arrived, police and emergency crews were able to detain him and transport him to the hospital safely. 
EMS crews declined to press charges, but Valero representatives pressed charges against the man for shoplifting.