Woman threatens to kill paramedics in her home
After an elderly woman was injured during a fall, responding paramedics were chased out of the home by the woman's daughter wielding a knife
---
By Rachel Engel
GAULEY BRIDGE, W.Va. — A woman was arrested after threatening to assault two paramedics in her home. 
EMS was called to the home of an elderly woman with a suspected broken hip, ABC 4 WOAY reported. Her son was disappointed after being told he could not accompany her, but was understanding.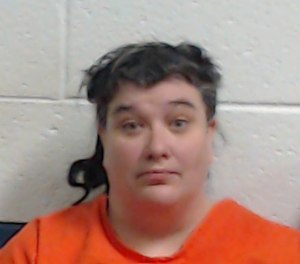 The woman's daughter, Kasey Rose, then allegedly grabbed a knife and threatened to kill the two paramedics, waving the knife around while making the threats. 
The paramedics loaded the patient into the ambulance, got inside as well, and locked the doors. Rose allegedly then begin hitting the windows of the rig, yelling, "Call the cops, I'm going to jail today."
Rose was charged with Brandishing a Deadly Weapon, Assault, and Obstructing or Causing Bodily Injury to EMS Personnel. She is being held on $3,500 bond at Southern Regional Jail.