Pa. coalition receives grant to continue community opioids education and prevention
The coalition collaborates with entities throughout the community, including churches, government agencies, health care providers, law enforcement and nonprofit organizations
---
Jocelyn Brumbaugh
The Tribune-Democrat, Johnstown, Pa.
JOHNSTON, Pa. — The Cambria County Drug Coalition will use a two-year grant totaling $101,400 to continue community education and prevention efforts in pursuit of reducing opioid overdose deaths.
The grant is funded through the Pennsylvania Commission on Crime and Delinquency, according to state Rep. Frank Burns, D-East Taylor Township.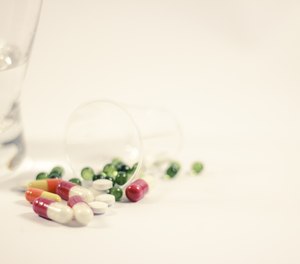 "Our area has seen first-hand how devastating – and deadly – opioid abuse is in our communities," Burns said. "This grant will provide funding for proven programs designed to prevent substance abuse and addiction, while also helping those in recovery."
Ronna Yablonski, executive director of the Cambria County Drug Coalition, said the nonprofit organization outlined the county's statistics of fatal overdoses and its rippling effects in its application for the competitive grant.
"It is absolutely real here," she said.
The coalition, which was established about three years ago, also highlighted its collaboration with entities throughout the community, including churches, government agencies, health care providers, law enforcement and nonprofit organizations.
"We are working across all affected sectors," she said.
"We have documentation of the progress we've made since 2016."
Specifically, Yablonski said the grant funding will allow the coalition to continue purchasing, distributing and providing training for use of naloxone, an overdose-reversing nasal spray.
The funds will also allow the coalition to buy drug disposal bags to allow for safe disposal of unused or unwanted prescription drugs, which lessens the supply for misuse or abuse.
In addition, Yablonski said the coalition plans to purchase copies of "Somebody I Love Died from a Drug Overdose," by Nanty Glo native Melody Ray. Yablonski said the coalition hopes to provide copies for the county's public libraries, schools and funeral homes to help children coping with the loss of a loved one to a fatal overdose.
Jocelyn Brumbaugh is a reporter for the Tribune-Democrat. Follow her on Twitter @JBrumbaughTD.
———
©2019 The Tribune-Democrat (Johnstown, Pa.)
McClatchy-Tribune News Service