Police deputy who did CPR on drowning toddler: 'Tough to get that image out of your head'
Rockdale County Lt. Scott Stewart was the first person to arrive at a home where two toddlers were unconscious after nearly drowning in a backyard pool
---
Zachary Hansen
The Atlanta Journal-Constitution
It was an emergency call he said he'll never forget.
Rockdale County Lt. Scott Stewart was the first person to arrive last week at a home off Blackberry Lane, where a 3-year-old girl and her 2-year-old brother were unconscious after nearly drowning in a backyard pool.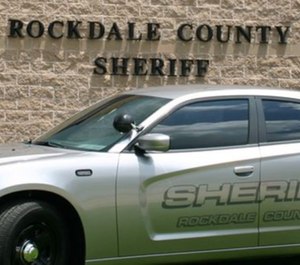 "The mother came outside screaming that her child drowned in the pool," he told Channel 2 Action News on Monday. "I was there in 20 or 30 seconds."
The girl was in slightly better condition, breathing and spitting up water, but the boy was in rough shape, Stewart said. He had to quickly jump into action.
"The male child was in serious trouble," Stewart told Channel 2. "I gave directions to the person with the female child and started CPR on the male child."
He performed CPR on the boy until paramedics arrived. Both children were taken to Piedmont Rockdale Hospital before being flown to Children's Healthcare of Atlanta at Scottish Rite.
Four days later, the girl is out of the hospital, but the boy remains in the intensive care unit, Channel 2 reported.
The mother's boyfriend, who was allegedly left to watch the children, remains in jail.
Trevor Chase Bohannon, 21, of Conyers, faces reckless conduct and second-degree child cruelty charges after allegedly leaving the children alone for 10 to 15 minutes, sheriff's spokeswoman Yolande Lovingood-Moore previously told AJC.com. 
He's accused of smoking marijuana instead of watching them, she said. He has not been granted bond, according to jail records.
Stewart told the news station he visited the hospital Monday and met with the mother. The boy is breathing on his own now, but he isn't conscious.
"It's tough to get that image out of your head — of a little baby," he said. "But you have to hope he does get better and gets out of the hospital. It brings hope."
The incident remains under investigation.
———
©2019 The Atlanta Journal-Constitution (Atlanta, Ga.)
McClatchy-Tribune News Service