Ohio dispatcher suspended without pay for combative call
A dispatcher is heard cursing at a 911 caller who became upset while requesting an ambulance for a gunshot victim
---
By Rachel Engel 
CLEVELAND — A 911 dispatcher was recently disciplined for losing her patience and cursing while answering an emergency call. 
In June, EMS dispatcher Patricia Sifford answered the 911 call of a woman requesting an ambulance for a man with multiple gunshot wounds, Fox 8 reported. While asking for additional details, the caller became upset.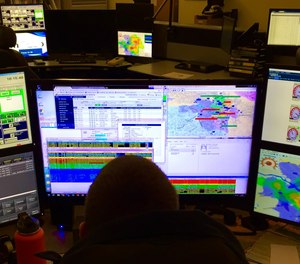 "Just send the (expletive) ambulance," the caller says to Sifford in the recording.  
"You can holler and scream all the (expletive) you want to, but I'm trying to help him until the paramedics get there," Sifford tells the caller.  
When relaying details about the call to East Cleveland first responders, Sifford is recorded saying, "I can't tell you (expletive) about it." 
Sifford was suspended without pay for 15 days, according to city records, and is required to attend counseling. 
The incident is Sifford's second disciplinary action this year, Fox 8 reported. Six months earlier, while working as a dispatch training officer, Sifford sent an ambulance to the wrong address for a call about a newborn with a medical emergency.  
The Cleveland Association of Rescue Employees I.L.A. Local 1975 (CARE1975) released a statement saying Sifford was the victim of burnout, following the death of a family member:  
"CARE and Ms. Sifford agree that the comments cited in her most recent disciplinary outcome were wrong and well outside of how she, and her fellow dispatchers, normally process calls," the statement read. "As reported several times by yourself and FOX 8, the Division of EMS has met its breaking point with frequent brownouts, stagnant wages, high employee turnover and worker shortages due to COVID-related illnesses. As such, many of these workers have met their breaking point and are clearly being 'burned out' by the current broken system within Cleveland. With the recent loss of her mother, paired with the above-mentioned reasons, Ms. Sifford has fell victim to this such burnout and offers her apologies."