Police: Man flashed EMT badge while attempting to kidnap woman
Ian C. McGhee, 43, allegedly followed the woman in his car before showing the badge and trying to grab her
---
By Laura French
BROOKHAVEN, Ga. — A Georgia man was arrested after allegedly flashing an EMT badge before attempting to kidnap a woman on Thursday. 
Brookhaven police said a woman reported that a man pulled his vehicle alongside her multiple times trying to talk to her, and after she ignored him, he exited the car, flashed a metal badge and tried to grab her, according to CBS 46.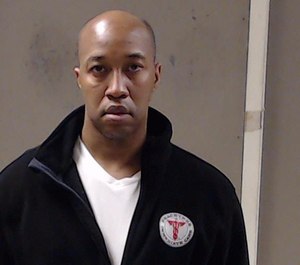 The woman managed to escape and the man left the area, according to police. She then reported the incident to police, who managed to find video footage showing the vehicle and license plate of the suspect. 
Ian C. McGhee, 43, was arrested on charges of criminal attempt to commit kidnapping and stalking. Police said a badge with the words "Emergency Medical Technician" was found in his possession when he was arrested. 
Officials did not say whether or not McGhee is a member of any EMS agency or whether he holds any EMS certification.  
Through the course of the investigation, authorities in Chamblee also charged McGhee in a separate incident involving alleged harassing phone calls. The Brookhaven and Chamblee Police Departments are requesting that any other potential victims come forward to speak with investigators.