Report shows staffing, planning shortcomings at Wash. 911 center
A consultant recommended strategic planning and hiring more staff to reduce mandatory overtime and improve morale
---
Brandon Stone
Skagit Valley Herald, Mount Vernon, Wash.
SKAGIT COUNTY, Wash. — A comprehensive analysis of Skagit 911 found the emergency dispatch center lacking sufficient staff, planning and the ability to continue operating during disasters.
The report highlights issues with hiring and keeping staff, which is a problem at dispatch centers nationwide, said Stacy Banker, consulting services manager with the public safety organization APCO International.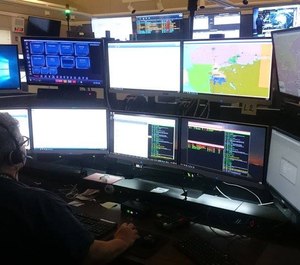 "I know this seems unique to Skagit. It's not," she said at a meeting Wednesday of the Skagit 911 Board.
While the center is budgeted for 42 full-time employees, it has 35.
The APCO report found that in order to avoid mandatory overtime, the center would need to be staffed with about 50 full-time employees.
"It's my recommendation that you keep hiring until you fill those positions," Banker said.
The hope, she said, is that this reduces overtime, improves morale among staff and encourages them to remain with Skagit 911.
A survey of staff found 83% were frustrated with the amount of mandatory overtime, Banker said.
To that end, she said Skagit 911 should speed up its hiring by recruiting constantly and shortening the training period, she said.
The center spends 21 1/2 weeks training new staff, compared to a national average of 16 1/2 weeks. Banker recommended reviewing more efficient training curricula.
APCO's report also found a lack of strategic planning, and suggested the board commit to short-term and long-term goals.
The board plans to start work on goals in January, according to Skagit County Commissioner Lisa Janicki.
Banker said APCO recommends building more redundancy in the county's emergency communications network so it can continue to operate during disasters, something on which Skagit 911 is actively working.
Also Wednesday, the board approved the purchase of equipment that will help law enforcement agencies as they begin switching to encrypted digital radios.
Skagit 911 has been working on this in partnership with the Skagit County Sheriff's Office, and is in the process of building more radio towers to expand coverage and redundancy to underserved areas throughout the county.
"With this, we'll meet one of our goals (toward) creating a fully-redundant radio system," said Mike Voss, technical services manager with Skagit 911.
He said the $2 million project will offer encrypted communication for local law enforcement agencies that have the right equipment.
"Law enforcement will want to move en masse," Voss said.
The board also approved the purchase of new dispatching software called ProQA.
The $500,000 for the software and equipment will be funded entirely by the county Emergency Medical Services Department, said Helen Rasmussen, executive director of Skagit 911.
The program walks dispatchers through each call, giving them a series of questions to ask based on what callers say, and uses those answers to determine the severity of the calls.
Rasmussen said the software was more expensive than originally thought, and to use it will cost about $27,000 over five years.
———
©2019 the Skagit Valley Herald (Mount Vernon, Wash.)
McClatchy-Tribune News Service