La. college opens up EMS certification testing to help boost workforce
South Louisiana Community College has expanded testing allowing as many as 140 students from seven training sites to be tested in the next two weeks
---
Ken Stickney
The Advocate, Baton Rouge, La.
LAFAYETTE, La. — More than 100 emergency medical technicians and paramedic students will seek national certification through testing at South Louisiana Community College over the next two weeks.
Dr. Harmony Rochon said SLCC's testing site began administering the examination Monday and will continue testing other students through the end of next week.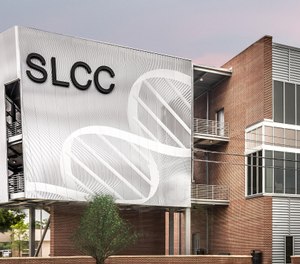 Rochon, assistant dean of Allied Health at SLCC, said as many as 140 students may be tested; if successful, they can begin working in the field.
Gifford Saravia, paramedic program director and department chair for SLCC, said there is a chronic shortage of EMTs and paramedics. He said students signed up for testing are from seven training sites around Louisiana, including Alexandria, Baton Rouge, Covington, Houma, Lafayette, Lake Charles and Houma.
"We got approval from SLCC to open our testing center to accommodate testing EMTs and paramedics from elsewhere in Louisiana," Rochon said.
Rochon and Saravia said there was some "sense of urgency to get them tested and out to work with the pandemic."
Testing has been slowed by the novel coronavirus pandemic but SLCC opened its testing center to accommodate the students and get more first-responders into the field. Testing will take place in the Ardoin Building.
"When we first started planning this, all sites were shut down," Saravia said. SLCC reached out to other programs around Louisiana who had students nearing the end of their training who needed testing. Since then, some test sites have reopened.
Testing sites had shut down because of social distancing measures imposed to offset the pandemic.
The testing center has 30 seats; seating was reconfigured to meet social distancing guidelines, leaving 15 testing seats for this week and next week. Tests take about two hours.
To enter the test sites, students need to get their temperatures checked and must wear masks. SLCC staff cleans the keyboards after every test.
SLCC trains EMTs and paramedics in partnership with the National EMS Academy, which operates nine locations in Louisiana and Texas. The National EMS Academy is a division of Acadian Cos.
———
©2020 The Advocate, Baton Rouge, La.
McClatchy-Tribune News Service