Man says he stole ambulance because 'it was too hot to walk home'
Todd Shell allegedly stole an ambulance from a hospital and led police on a chase after being treated for a heat-related issue
---
By EMS1 Staff
MESA, Ariz. — A man who allegedly stole an ambulance after being released from a hospital said he did so because of the heat, according to police.
AZ Central reported that Todd Shell, a former Arizona State University basketball player, was arrested after allegedly stealing an ambulance from a hospital where he was treated for a heat-related issue.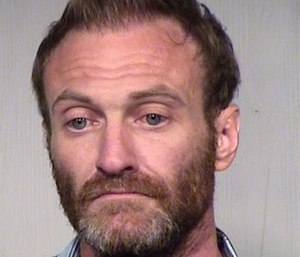 According to police, Shell said he walked out of the hospital upon being released and thought "it was too hot to walk home." He found an ambulance that was left running while a crew dropped off a patient.
Police said Shell decided to steal the ambulance instead of walking home in the record heat of 116 degrees.
The ambulance was located through its GPS signal, and police chased Shell down the highway until he exited and eventually pulled over.
Shell then allegedly told police he intended to return the ambulance, but that he needed to go home to get money for a sandwich.