Minn. EMT charged in ambulance crash that killed partner
Susanna Kelly was charged with careless driving, failure to drive with due care and improper lane change in the death of Marina DeSteno Challeen
---
By EMS1 Staff
HENNEPIN COUNTY, Minn. — An EMT who was driving an ambulance when it crashed, resulting in the death of her partner, was charged with three misdemeanors.
Star Tribune reported that Susanna Kelly was charged with careless driving, failure to drive with due care and improper lane change after the ambulance she was driving crashed into a disabled semitrailer truck in October 2017, killing EMT Marina DeSteno Challeen.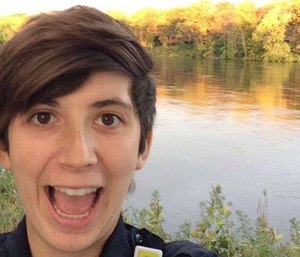 At the time of the crash, Kelly said she was trying to exit the highway and switched lanes without noticing the semi and a tow truck sitting on the apex.
According to the charges, Kelly "cut off [a] semi and moved into the right lane" before she "suddenly crossed over the solid white fog line on the right side of I-694 in an attempt to cross the apex to … I-94 eastbound."
The ambulance was going 60-65 mph when it struck the semi. DeSteno Challeen died before she could be removed from the rig.
"The manner in which [Kelly] operated the vehicle ... did in fact endanger people and property resulting in the death of the ambulance's front-seat passenger," the charges read.