Ga. provider arrested on DUI suspicion after patient killed in rig crash
Kevin McCorvey faces charges of driving under the influence, second-degree vehicular homicide, open container and failure to maintain lane
---
By Leila Merrill
FAIRBURN, Ga. — An EMS provider at the wheel of an ambulance that was transporting a patient may have been under the influence at the time of a deadly crash Friday night in Fairburn, Ga., Fox 5 Atlanta reported.
The patient, Wilton Thomason Jr., 66, died when the rig overturned and went into a ditch, according to a summary of the incident the Georgia State Patrol sent to Newsweek on Saturday.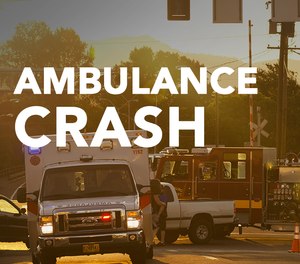 The EMS provider, Kevin McCorvey, 34, has been arrested and faces charges of driving under the influence, second-degree vehicular homicide, open container and failure to maintain lane, the state patrol stated.
"McCorvey failed to maintain his lane and traveled off the west shoulder of the roadway causing the ambulance to overturn in a ditch. A patient, Mr. Wilton Thomason Jr., 66 years old, that was in the back of the ambulance was found to be unrestrained and suffered fatal injuries," the Georgia State Patrol wrote.
McClatchy-Tribune News Service