Federal agencies request input on prehospital airway management questions
The agencies are seeking feedback on key questions that will be used to review research and develop evidence-based guidelines
---
By EMS1 Staff
WASHINGTON — The Agency for Healthcare Research and Quality (AHRQ) and the National Highway Traffic Safety Administration's (NHTSA) Office of EMS are requesting public input on key questions that will be used to review research on prehospital airway management.
The agencies say drafting the questions is the first step in a process to perform a systematic review of scientific literature on prehospital airway management in order to develop evidence-based guidelines (EBG) for EMS professionals.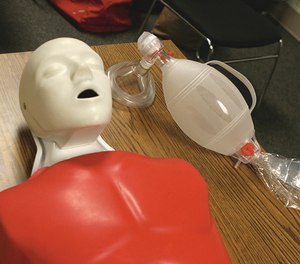 "Prehospital airway management is critical to patient survival," an NHTSA news release said. "The purpose of this systematic review and EBG development is to establish a uniform and standardized approach to airway management in the prehospital setting when administering artificial ventilation through the use of bag valve mask or through advanced airway techniques."
The draft questions and details on the project are published on the AHRQ website, and comments can be left on a web form that will remain open until Dec. 20.