Air Methods' airway management tool published in leading trauma textbook
Air Methods' HEAVEN Criteria was established as the gold standard process for airway management in a book for NAEMT's CE program
---
By EMS1 Staff
GREENWOOD VILLAGE, Colo. — An airway management prediction tool developed by an emergency air medical service company has been established as the gold standard process.
Air Methods' HEAVEN Criteria was published in the textbook for NAEMT's Continuing Education program, according to a press release.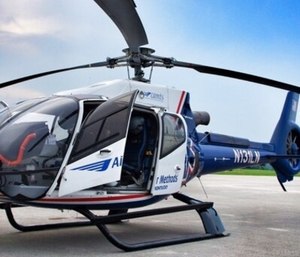 HEAVEN stands for Hypoxemia, Extremes of size, Anatomic abnormalities, Vomit/blood/fluid, Exsanguination and Neck mobility, and was developed by Air Methods' Clinical Education Manager David Olvera and Medical Director Daniel Davis.
The criteria was designed to "serve as a quick and easily understood checklist for emergency clinicians to help them predict a complex tracheal intubation," according to the release.
"Since adopting this analytic tool we have dramatically reduced our incidences of unsuccessful intubations, second-attempt intubations, and seen a dramatic increase in patient oxygenation which all lead to shorter hospital stays, better outcomes and dramatically lower mortality rates," Air Methods President Mike Allen said. "Being included in the latest edition of the PHTLS textbook, which is the reference guide to all prehospital trauma care in the western world, is an amazing validation of our team's professional standards and a clear indication of the respect they have earned across this discipline of medicine."
The HEAVEN Criteria was published in the Prehospital Trauma Life Support textbook, which is taught 64 countries.