Lawsuit alleges Okla. EMS agency accepted kickbacks
The agency faces charges of accepting bribes in the form of cash and gifts for intentionally omitting terms of kickbacks from written contracts
---
By EMS1 Staff
TULSA, Okla. — In a lawsuit filed Monday, an ambulance company was accused of accepting millions of dollars of kickbacks in exchange for ambulance contracts.
The agency, EMS Authority is accused of being involved with a scheme aimed at monopolizing public ambulance contracts in the state. The agency owns or leases ambulances, but uses a private contractor for staffing them.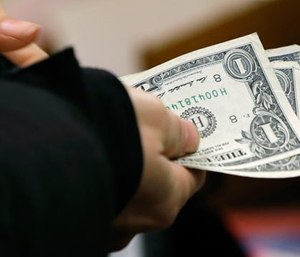 The lawsuit alleges that the contractor company Paramedic Plus and its parent company ETMC paid EMSA over $20 million from 1993 to 2013 in order to monopolize ambulance service contracts, reported KTUL. EMSA's president, Herbert Williamson, faces charges of accepting bribes in the form of cash and gifts for intentionally omitting terms of kickbacks from written contracts. 
"The contract did not say anything about the kickback arrangement … Defendants did not mention it because they know it was illegal," according to court documents. 
EMTC and Paramedic Plus were also accused of paying for certain costs incurred by EMSA, making political contributions at EMSA's request and giving EMS interest-free cash payments and loans. 
"This case is in no way related to the high-quality care that the EMSA system provides to all patients. EMSA makes every effort to adhere to applicable rules, regulations, and laws. EMSA has earned a reputation of providing Oklahomans with excellent ambulance service and looks forward to continuing our mission long after this issue is resolved." EMSA said in statement after the lawsuit was filed Monday.