Synthetic drug use causing strain on responder resources in Pa. city
Officials said the synthetic drug K2 is "a huge problem," with calls for issues with the drug sometimes surpassing opioid overdose calls
---
By EMS1 Staff
LANCASTER, Pa. — Lancaster officials said they are feeling a strain on emergency resources due to an overload of calls about a synthetic drug.
Lancaster Online reported that a recent surge in emergency calls about people on the drug K2 is a "huge problem," according to Lancaster Police Department Lt. Bill Hickey.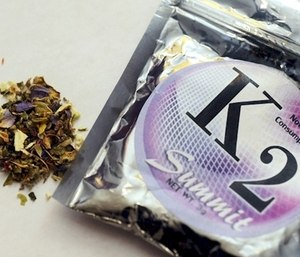 "There are a very small number of people who are repeatedly doing this," Lt. Hickey said. "We're dealing with some of the same people over and over again."
Lt. Hickey said the K2 calls sometimes surpass opioid overdose calls, such as when Lancaster EMS treated more than 160 patients for K2 in 10 days last July, and the frequency of calls can delay responders from treating more serious emergencies.
"People who overdose on heroin are having trouble — they're blue in the face, they're dying," he said. "With K2, they're basically catatonic. It's not an overdose, it's the typical reaction to ingesting that drug. It's not like heroin, where if they don't get Narcan they're going to die."
Lt. Hickey added that K2 users are often back on the drug hours after leaving the hospital, and people call 911 "because they appear unconscious, or someone sees them stumbling down the street."