FCC: NY 911 taxes are 'deceiving' to customers
Officials said 911 centers are suffering because the New York government is diverting the monthly funds collected from the $1.20 fee into the state's general fund
---
By EMS1 Staff
BUFFALO, N.Y. — Despite having one of the highest 911 fees in the country, the FCC says the state of New York's dispatch centers are suffering because of legislation that diverts the taxes collected into a general fund.
News10 reported that the $1.20 cellphone and landline tax is supposed to be used to improve technology, upgrade equipment and pay employees, but a law adopted in 2009 allows the state to divert 41.7 percent of the collected taxes into a fund that can be spent on anything.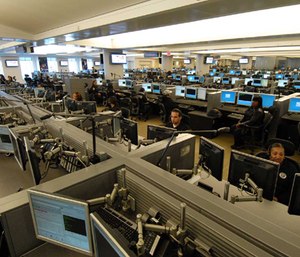 "Consumers should expect that when they see a 911 fee on their cellphone bill or their telephone bill, that those dollars go to 911 centers that operate today, that they go to the technology that operates them and the people that service them," FCC Commissioner Michael O'Rielly said. "And that's not happening across the United States."
According to state tax records, New York collected over $185 million in 911 fees, but only used $10 million on dispatch centers.
"First and foremost, they're deceiving consumers, having a line on the bill that's not going what it's intended to be for," O'Rielly added. "So that's problematic in and of itself."
New York's Division of the Budget spokesperson Morris Peters said the fund is used to "upgrade public safety communication systems."
"New York's cellular surcharge is used to upgrade public safety communication systems and support emergency services operations, statewide, including $29 million worth of interoperable communications grants for Western New York," Peters said in statement. "In the event of an emergency, every second counts and this measure provides critical funding to help first responders, at all levels of government, communicate faster and respond sooner."
O'Rielly added that New York could also be seeing more money from the federal government if they spent more on 911 centers.
"We hope that the state of New York will see the light," O'Rielly said. "And if they're not willing to, then we at the federal government are willing to step in and make sure the people of Western New York have the services that they deserve."