Dispatcher who took trapped teen's 911 call to return to work
Police said it is unclear whether or not the dispatcher will face disciplinary action
---
By EMS1 Staff
CINCINNATI — A dispatcher who took the 911 call of a teen who died after becoming trapped inside his minivan is set to return to work Wednesday.
Associated Press reported that an investigation into the death of Kyle Plush is still underway, and a decision on whether or not the dispatcher will face disciplinary action will not be made until it is concluded.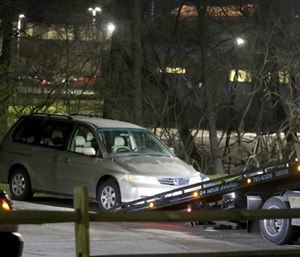 ABC7 reported that Plush died after he became trapped beneath his minivan's bench seat after it flipped over while he was trying to get tennis equipment from the back, according to police.
Police said it appears that Plush used Siri to call 911 twice, and was connected with dispatcher Amber Smith.
"Help! I'm stuck in my van ... I need help!" Plush is heard saying in the first call.
"I'm trapped inside my gold Honda Odyssey van," Plush said when he called for a second time. "This is not a joke."
Plush's information about his location was never relayed to police, and Smith claims she could not hear what he was saying, according to investigation documents.
The investigation also found that Smith's computer screen had frozen at the time of the call.