Pa. police charge former assistant fire chief, paramedic with sexual assault
Parker A. Foster Jr. was serving probation for a 2016 sex assault case when he was charged with sexually assaulting a person with a mental disability
---
By Paul Peirce
Tribune-Review, Greensburg, Pa.
GREENSBURG, Pa. — A former Greensburg assistant deputy fire chief and paramedic recently accepted into a probationary program for the 2016 sexual assault of a female co-worker was taken into custody by city police for allegedly raping a mentally challenged woman.
Parker A. Foster Jr., 54, is charged with rape, indecent assault of a person with a mental disability, involuntary deviate sexual intercourse, aggravated indecent assault of a person with a mental disability, aggravated indecent assault and criminal attempt in connection with a reported assault inside the woman's apartment on July 17.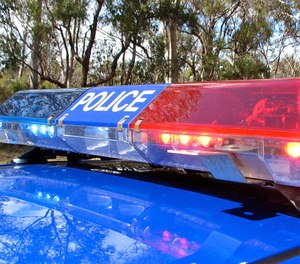 Foster was being questioned at the police station, according to Greensburg police Detective John Swank, and was expected to be arraigned Tuesday afternoon on the new charges before District Judge Chris Flanigan.
On Oct. 18, Foster was given a two-year probationary term in the Accelerated Rehabilitative Disposition program by Judge Tim Krieger in connection with his May 2016 arrest by state police for groping a female co-worker at a Hempfield hotel. According to online court dockets, two counts of indecent assault were dropped as part of an agreement with prosecutors. Foster was entered into the ARD program on two counts of simple assault.
First-time, nonviolent offenders accepted into the program can ask a judge to expunge their record once requirements are successfully completed.
Also in 2016, Verona police arrested Foster for allegedly raping a woman inside an ambulance he drove for Guardian Angel Ambulance Service. Foster was fired by the ambulance service after his arrest.
According to police reports, in that case, the accuser said she asked Foster to see the inside of an ambulance and Foster took her out for ice cream. One day later, police said Foster took the woman to the ambulance station for a tour and while inside the ambulance, Foster allegedly sexually assaulted her.
However, Allegheny County prosecutors dropped the case against Foster prior to trial. At the time, District Attorney's Office spokesman Mike Manko said that in a pre-trial interview, the woman Foster was accused of assaulting provided additional evidence that made it impossible for the prosecution to sustain its burden of proof.
According to Swank, who filed charges against Foster on Tuesday, the latest accuser told police she met Foster online a week before the alleged assault. On July 17, the woman told investigators that she agreed to meet Foster at the Dollar General store in Greensburg. Foster picked her up in his car about 9 p.m., she reported.
She told police that he drove her to eat at the McDonald's location on South Main Street, where he made inappropriate comments about her physical features and saying, "You're mine."
When Foster drove her back to her apartment, the woman told investigators that he went inside "despite her telling him not to come inside."
Once inside, the woman told police that Foster sexually assaulted her.
"The victim said she told (Foster) to stop as she was not interested in having sex with him," Swank wrote in court papers.
During the investigation, Swank said detectives obtained several messages between the accuser and Foster. Swank said that Foster falsely claimed in the texts "he was 40 years old."
In an interview with Swank, Foster admitted taking the woman to McDonald's and kissing her.
Police said a rape kit was collected from the accuser. When asked about her claims and informed of the rape kit, Swank reported that Foster "wanted to call an attorney and the interview was ended."
During the investigation, Swank also spoke with the woman's social service caseworkers, who said that although she lives "independently, she requires the highest level of support to assist with her daily needs."
Foster's attorney in his prior Westmoreland case, Patrick Thomassey, was not available for comment.
———
©2019 Tribune-Review (Greensburg, Pa.)