Former Tenn. paramedic accused of on-duty sexual assault
William Russ, 58, was indicted this week on two counts of sexual battery and two counts of false imprisonment
---
By Laura French
SCOTT COUNTY, Tenn. — A former Tennessee paramedic was indicted this week for allegedly sexually assaulting a woman while on duty. 
The Tennessee Bureau of Investigation (TBI) announced Tuesday that William Russ, 58, a former paramedic at Scott County Ambulance Service, was indicted on two counts of sexual battery and two counts of false imprisonment following an approximately six-month-long investigation.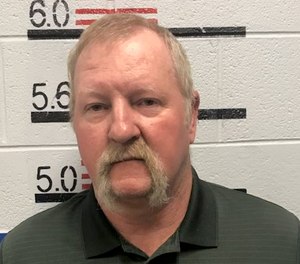 The TBI first launched its investigation in October 2020 at the request of 8th District Attorney General Jared Effler. The Scott County Grand Jury returned the indictments on Monday, April 5. Russ was also terminated from his job at the ambulance service, officials said. 
Russ reportedly turned himself in on Tuesday afternoon and was booked into jail on a $5,000 bond.