Wis. ambulance service using aromatherapy instead of opioids
Tri-State Ambulance is treating minor pains with essential oils to cut down on opioid use
---
By EMS1 Staff
LA CROSSE, Wis. — An ambulance service is combating the opioid crisis by using aromatherapy instead of medication for minor pains.
WPR reported that Tri-State Ambulance paramedics are now equipped with six different types of essential oils that are used to treat pain, nausea and anxiety and are using them in place of small doses of fentanyl.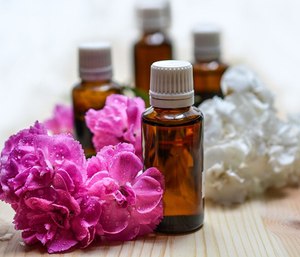 Paramedics place a few drops of the oils onto a cotton ball and tape it to the patient's chest.
"We started reviewing 'Why are they giving narcotics?' and really it came down to the fact that they didn't have many other things they could do in the ambulance ride," Tri-State medical director Dr. Chris Eberlein said.
Tri-State's parent company, Gundersen Health System, has been using aromatherapy as a pain treatment for years, and Eberlein said the success the company has seen inspired him to utilize the oils in ambulances, but only where it's deemed appropriate.
"We're not going to not treat your pain. If you need a narcotic, you're going to get it," Eberlein said. "What we're looking at is for the patients that ... they've got minor pain along with other complaints, that we can supplement their treatment with this."
Eberlein added that the smell of the oils are not overpowering, they simply create a healing environment in what can sometimes be an unpleasant experience.
"Before you get in, you get a nice whiff of diesel fume or exhaust in the back. And then you're in this very sterile-like environment, bleachy smell, plastic smells," Eberlein said.