Research: Spider venom may offer stroke therapy
Researchers at the University of Queensland Institute for Molecular Bioscience found that spider venom is more effective in treating nervous system disorders
---
dpa
SYDNEY, Australia — The venom of one of the world's deadliest spiders, the Australian funnel-web, may be used to treat nervous-system disorders including pain, epilepsy and stroke, according to Australian scientists.
Researchers at the University of Queensland Institute for Molecular Bioscience have found that spider venom, because it specifically targets the nervous system to paralyse prey, is more effective than man-made drugs in treating nervous system disorders.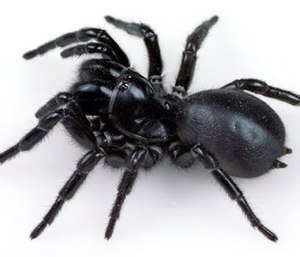 The Institute is the world's leading research group developing venom-based drugs, with more than 600 venoms in its collection.
"Spider venoms are predicted to contain more than 10 million different bioactive peptides," research leader Professor Glenn King said in a statement. Bioactive peptides are proteins that can have a positive effect on body functions.
"Neurotoxic venoms are also highly targeted within the human body, which makes them excellent drug candidates," King said. "A very promising discovery that may be effective against epilepsy is entering clinical trials soon."
Professor King told The Sydney Morning Herald on Monday he hoped that after clinical trials, paramedics may be able to prevent stroke victims suffering brain damage by administering funnel-web venom.
The Sydney male funnel-web is believed to be the deadliest of some 40 species of funnel-web, and responsible for at least 13 deaths. No deaths have been recorded since the introduction of an antivenom in 1981.
Copyright 2017 dpa