Intravenous catheter blood control valves: Beware when treating tension pneumothorax
Organize your trauma kit so regular intravenous catheters are not mixed with catheters with backflow preventing or blood control valves
In July 2011, the U.S. Patent Office received an application for an intravenous catheter with a valve that would limit backflow of blood once the vein is cannulated. These catheters were designed with the intent to reduce exposure to bloodborne pathogens, reduce cross-contamination and reduce the need for clean-up supplies due to blood spilling on the floor, patient, EMS provider or other surroundings.
Recently, major manufacturers of intravenous catheters, including Jelco, Becton-Dickinson (B-D) and B. Braun, have introduced variations of IV catheters with backflow preventing valves. While these devices may be useful in achieving the stated goals, what it also does is prevent air from escaping if the device is used to decompress a tension pneumothorax.
This underscores several important things for the EMS provider to consider:
1. Engineer your equipment configuration so that regular intravenous catheters and safety catheters are not mixed together in your trauma bag.
2. Know all your equipment and any limitations it may have.
3. Consider asking your agency to obtain purpose-built chest decompression needles instead of using vascular access needles for decompression.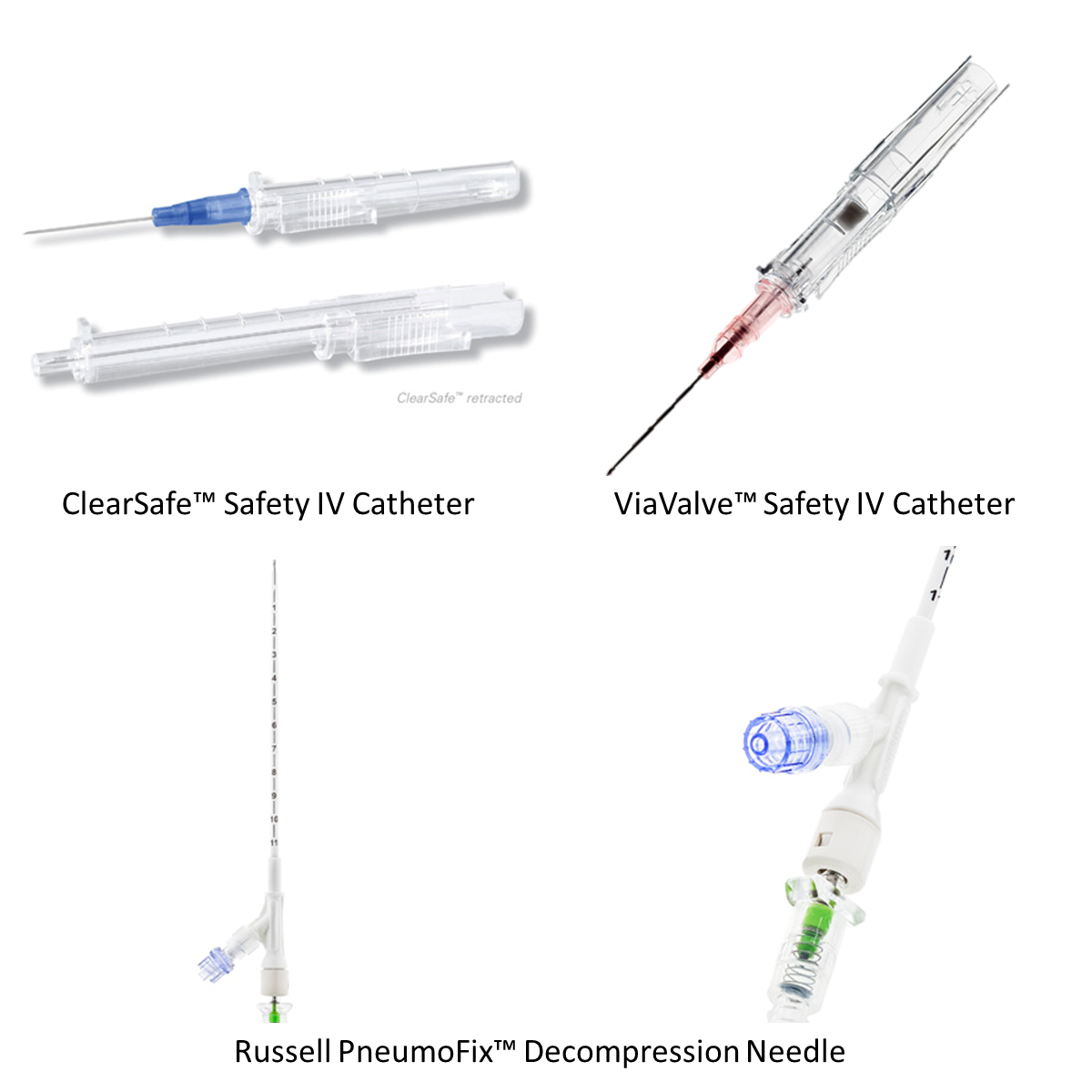 The ViaValve Safety IV Catheter, upper right, is a backflow preventing catheter (Photos courtesy of BoundTree)
Additionally, while most providers know that a large bore needle is best for chest decompression, many forget that most vascular access needles are way too short to be used for needle thoracostomy. A needle of at least 3.25 inches in length is more likely to successfully decompress a tension pneumothorax than a standard 1.5 inch vascular access needle.
In the event that you find yourself in a situation where chest decompression is emergently needed, but all you have is one of these safety needles, remember that most of these valves can be opened by attaching a syringe to it, but don't forget to remove the syringe's plunger as well.
If you haven't decompressed a tension pneumothorax in a while, talk to your medical director about management options and if your units are equipped with the optimal devices to care for this life-threatening situation.