Mont. county to suspend hospital ambulance service over reimbursement dispute
Commissioners claim the Indian Health Service owes $1.8 million in reimbursements for county ambulance transports
---
By EMS1 Staff
GLACIER COUNTY, Mont. — A Montana county is planning to suspend a hospital's ambulance service over $1.8 million in reimbursements it says the Indian Health Service owes.
County commissioners say the Indian Health Service (IHS) has failed to make payments for Glacier County Emergency Services transports to Blackfeet Community Hospital since 2014, according to the Great Falls Tribune.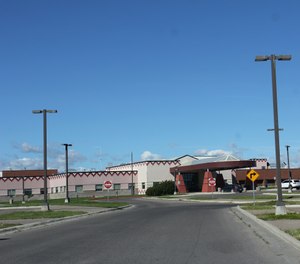 "This completely avoidable situation caused by Indian Health Service negligence will without question threaten the lives of the Blackfeet living in Glacier County," said Commissioner Michael DesRosier. "We are shocked that a federal agency would so blatantly show such disregard for human life."
The county has given the community two weeks' notice before ambulance services will be suspended.
Blackfeet Community Hospital is the only hospital on the reservation of the Blackfeet Tribe.
The IHS has been negotiating with county officials for nine months, according to a commissioners' press release, and disputes the amount owed.
"IHS is committed to paying all eligible Purchased/Referred Care claims submitted in accordance with applicable requirements," the agency said. "Despite repeated request for documentation, IHS has not been able to substantiate the amount claimed by Glacier County … IHS has been working closely with the county to identify any outstanding claims that are eligible for payment."