Woman seeking $1M after alleged abuse by paramedic
A paramedic intern who was in the ambulance told detectives that paramedic Jared Evans motioned to the woman's breasts and said "take a look"
---
By Ryan Lillis
Sacramento Bee
SACRAMENTO, Calif. — A 19-year-old woman has filed a $1 million claim against the city of Sacramento after a paramedic allegedly fondled her breasts while she was unresponsive, strapped to a gurney and being taken to a hospital in an ambulance after suffering a seizure.
The woman – whose name is blacked out in her Sept. 28 medical malpractice claim against the city – had suffered a seizure at her home on April 1, 2017, and was taken to the Kaiser Permanente hospital in south Sacramento by a Sacramento Fire Department ambulance.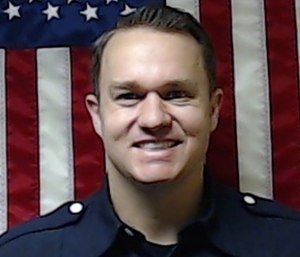 A paramedic intern who was in the ambulance told detectives that Sacramento Fire Department paramedic Jared David Evans motioned to the woman's breasts as she lay strapped to a gurney and said "take a look," according to a warrant issued for Evans' arrest by Sacramento police.
"Evans then placed his hand down the front of V-Doe's (the victim's) shirt and pulled her breast out of the top of her shirt/bra and said, 'those are some big ass nipples,' " according to the warrant.
After about a minute, Evans turned to the intern and said, "Sorry man, I had to," police reported.
Detectives spoke with the young woman six days after interviewing the paramedic intern. The woman said her eyes were closed and she could not move while in the ambulance, but she was able to hear what the paramedics were saying. She felt a hand pull her breast out of her shirt, but did not see who touched her, according to the young woman's statement to detectives. She told investigators the intern paramedic could have touched her because he was seated to her side and "she would have felt the arm of the paramedic seated at her head (Evans) come over her shoulder if he was the one that touched her," according to the police report.
Evans denied the allegations to detectives in an April 28 interview with police. He was later arrested and charged with misdemeanor sexual battery. He has a court date scheduled for Jan. 16 in Sacramento Superior Court and is facing up to six months in jail. At the time of his arrest, Evans was placed on paid administrative leave.
Brandon Erickson, an attorney representing Evans in the criminal case, said "we'll be anxious to get to a trial and have Jared exonerated by a jury."
Alex Gortinsky, an attorney representing the young woman, said she remains in psychological treatment since the incident.
"She still feels akin to a rape victim," Gortinsky said. "She still hasn't quite been able to overcome the situation of what happened to her."
Gortinsky said the city has not responded to the claim filed by his client and he is preparing to file a civil lawsuit against the city. Linda Tucker, a city spokeswoman, said the city does not comment on pending claims.
Police were made aware of the incident after the paramedic intern told a supervisor in the Fire Department about what he had witnessed. Chris Harvey, a Fire Department spokesman, told The Sacramento Bee in June, "As soon as the complaint was received, we forwarded the complaint to local law enforcement. This is (Evans') first complaint, and we are fully cooperating with law enforcement at this time."
Copyright 2017 Sacramento Bee