24-year-old female FF/EMT found dead in her vehicle
The circumstances surrounding the death of firefighter/EMT Chelsea Michalesko are still under investigation
---
Standard-Speaker
CARBON COUNTY, Pa. — A young Freeland woman was found deceased in her vehicle Saturday night in Carbon County.
The circumstances surrounding the death of 24-year-old Chelsea Michalesko are still under investigation by the Carbon County Coroner's Office, Jim Thorpe police and Carbon County District Attorney's office, county Coroner Bruce Nalesnik said.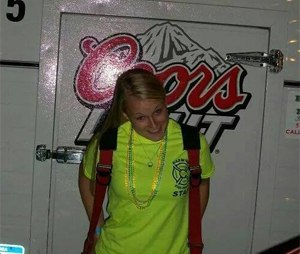 He said the cause and manner of her death are pending a forensic autopsy.
Michalesko was found inside her vehicle in a parking lot for Dee Zines Floral and Gifts, Route 209 in Jim Thorpe, Nalesnik said. Emergency responders were called there around 11:30 p.m.
News of Michalesko's death devastated many in Greater Hazleton, including emergency responders who posted sympathetic statements on their Facebook pages Sunday.
Harwood Fire Company posted on their Facebook page that Michalesko was a firefighter with the company. The posting stated that, "It is with deepest regret and a heavy, heavy heart that we announce the death of Firefighter Chelsea Michalesko. Chelsea succumbed to an injury sustained off duty in Jim Thorpe, Carbon County." She was also an EMT with Freeland/Northside Ambulance.
Jim Thorpe police didn't return a call for information.
Pennsylvania State Police also assisted at the scene.
Copyright 2015 Standard-Speaker