NY firefighter killed in motorcycle crash on way to EMS training
Firefighter Zachary J. Fazekas, 19, had been with the department for two years
---
By EMS1 Staff 
NEW HYDE PARK, NY – A 19-year-old firefighter on his way to EMT school was killed over the weekend, according to the New Hyde Park Fire Department. 
Zach Fazekas was on his motorcycle at the time when he was involved in a single-vehicle crash, according to the U.S. Fire Administration.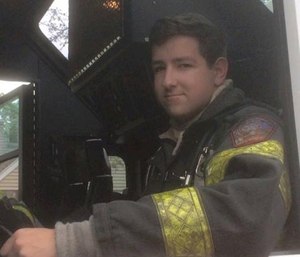 The New Hyde Park Herald Courier reported that Fazekas failed to navigate a curve and was ejected. 
Fazekas was an only child and is survived by his parents, John and Sarah Fazekas. His mother, Sarah, noted that her son was wearing his helmet at the time of the crash and hadn't done anything illegal. She was told he hit a patch of sand. 
On its Facebook page, the fire department noted that Fazekas "was a complete gentleman, true friend and was on his way to becoming a GREAT firefighter."
It is with deep regrets the chiefs, officers and members of Active Hook and Ladder Co. #1 and the New Hyde Park Fire...

Posted by Nhp FD on Monday, July 16, 2018