FIRST Center to host webinar addressing future of EMS after pandemic
The Center for Firefighter Injury Research & Safety Trends webinar will feature panelists discussing opportunities for strengthening EMS systems post-COVID-19
---
By Laura French
PHILADELPHIA — The Center for Firefighter Injury Research & Safety Trends (FIRST Center) at Drexel University's Dornsife School of Public Health is hosting a webinar to discuss the impact of the COVID-19 pandemic on first responders and the future of the nation's overwhelmed EMS systems.
According to a FIRST Center news release, the webinar will be an opportunity to talk about EMS needs with regard to equipment, apparatus, staffing models, standards, and advocacy.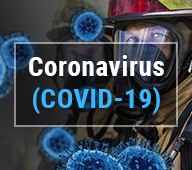 "The coronavirus outbreak highlights what we've known all along: that we are doing more with less on the EMS side of fire. But it also creates an opportunity to advocate for what the future of the EMS can look like," the statement read. "This will have a beneficial impact for communities, while reducing the physical and mental health impact of this work on first responders."
The event, titled "EMS's 9/11: Where Will We Go After Coronavirus? Opportunities to Strengthen an Overwhelmed EMS Public Health Safety Net" will be held Thursday, April 23 from 4 to 5 p.m. EST over the video-conferencing platform Zoom and is free to attend. 
The webinar will feature several panelists from fire service entities including Emergency Services Specialist John Montes from the National Fire Protection Association, Dr. William Jenaway of the Congressional Fire Services Institute Board of Directors, EMS Battalion Chief Dan Froelich of San Diego Fire-Rescue and Robert McClintock, deputy director of fire & EMS operations, technical assistance and information resources, at the International Association of Fire Fighters. 
All participants are required to register prior to the event. Questions for the panelists can also be submitted in advance.