Study: Selfies have caused more than 250 deaths worldwide
Around 259 people have died while taking photos of themselves since 2011, with drowning listed as the leading cause
---
NEW DELHI, India — A recent study found that more than 250 people around the world have died while taking selfies.
According to a new study conducted by researchers at the All India Institute of Medical Sciences, around 259 "selfie deaths" have occurred worldwide since 2011, with most occurring in India, Russia, the U.S. and Pakistan.
India accounted for 159 deaths, and researchers said that the high number can be attributed to the large population of people under 30 since 72 percent of the victims are men in that age group.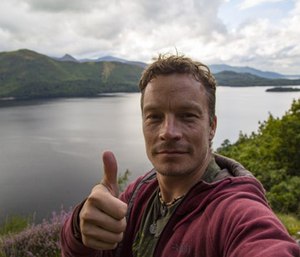 Drowning was listed as the leading cause of selfie deaths due to people taking photos on beaches and getting washed away by waves, or taking a photo on a boat and falling.
Fires and falls from high places are tied for third place in death numbers, and eight people died while taking photos with dangerous animals.
The study added that while women tend to take more selfies than men, researchers found that men are more willing to take dramatic, risky photos, such as standing at the edge of a cliff.
The U.S. has the highest number of selfie deaths involving firearms, which occur when people accidentally shoot themselves while posing with guns.
"The youth and tourists are frequently affected because of the desire of 'being cool,' posting photos on social (media) and getting rewards in forms of likes and comments," researchers said. "Selfies are themselves not harmful, but the human behavior that accompanies selfies is dangerous. Individuals need to be educated regarding certain risky behaviors and risky places where selfies should not be taken."
Researchers suggested establishing "no selfie zones" in dangerous tourist areas such as mountain peaks and bodies of water.