15 hurt as masked bombers detonate explosive in Canada restaurant
Three people were rushed to trauma centers with "critical blast injuries," according to paramedics
---
By Joseph Barracato
New York Daily News
ONTARIO, Canada — At least 15 people are being treated for injuries after two suspects detonated an improvised explosive device at a restaurant in Ontario, Canada.
The victims were transported from the scene of the Thursday night incident, a police source told CNBC.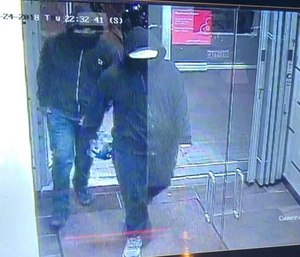 Three people were rushed to trauma centers with "critical blast injuries," according to a Twitter update from city paramedics.
The two suspects who fled the Bombay Bhel restaurant in Mississauga are described as male, both wearing hoodies. One was described as stocky, in his mid-20s, with light skin. The other had a thin build and fair skin, according to CNBC.
Police have not released details on a possible motive for the attack or information on the explosive used in the blast.
A police source told CNBC that there is currently no link to terrorism suspected.
This is a developing story. Please check back for updates.
Copyright 2018 New York Daily News