29 leaders graduate from Ambulance Service Manager Program
In addition, 40 individuals completed Fitch & Associates' Communication Center Manager program
---
By Leila Merrill
Platte City, Mo. — Twenty-nine people recently completed Fitch & Associates' Ambulance Service Manager program, and 40 completed the Communication Center Manager program, the company recently announced. 
The Ambulance Service Manager program is a certification course, and the National Emergency Number Association recognizes the Communication Center Manager Program for credit toward the recertification of the Emergency Number Professional certificate.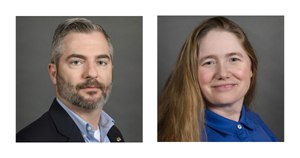 Both programs included online learning and two weeks of in-person instruction.
Each class chooses one of their peers for a leadership award.
The Fall 2021 ASM leadership award was presented to Jeff Tabor of Metropolitan EMS in Little Rock, Ark. Tabor has been with MEMS for 22 years and served as program director for the past 12 years.
"ASM was a great opportunity to invest and grow in numerous areas of leadership, professional and self-development. The networking with my classmates and ASM faculty solidified confidence and is a true example of leadership development that our industry needs!" said Tabor.
Graduates will be recognized at the Pinnacle Leadership Conference on July 25-29 in Marco Island, Fla. You can find more information about Pinnacle at www.pinnacle-ems.com.
The communications center leadership award was presented to Angela Modrell. Modrell has been with the Fairbanks Emergency Communication Center in Alaska for six years and was recently promoted to dispatch supervisor.
"CCM was the experience I was not expecting," said Modrell. "We disconnected from our everyday hustle and stress as telecommunicators, supervisors, and managers and concentrated on ourselves and our journey as leaders. CCM staff brought in subject matter experts for most every aspect of communication center management and each seminar was up to date and informative. They taught us to recognize our leadership style and how it affects others; then how to adjust our leadership style into appreciative supervision."
CCM participants who successfully complete the program are recognized at the IAED's Annual Navigator Conference each spring, and graduates who attend will also receive free conference registration.