TV station reports flight nurse's harness detached before fall
Documents inadvertently received by a Texas station state the STAR Flight nurse fell 100 feet after her harness became detached from the hoisting cable
---
By James Barragan
Austin American-Statesman
AUSTIN, Texas, — Kristin McLain, the STAR Flight nurse who died during an air rescue in the Barton Creek Greenbelt last month, fell to her death after her harness became detached from the helicopter hoisting the cable, according to a Tuesday night report from KVUE.
According to the television station, an injury report in McLain's personnel files states she fell about 100 feet during the April 27 rescue. The documents say McLain's harness "became detached" from the helicopter, but exactly how it happened is still being investigated by the National Transportation Safety Board, KVUE reported.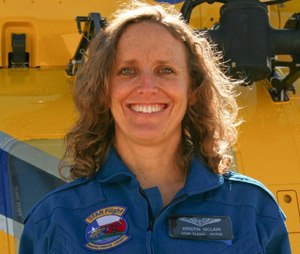 The previously unreleased documents gave more details about the investigation into the STAR Flight nurse's death. KVUE noted that it had received the documents inadvertently as part of an information request and said it had other documents that are "unreleasable at this time." The station said it only reported on one piece of information "as it relates to the accident."
County officials acknowledged the existence of the documents and their inadvertent release. The county will review the release of that information before making a decision on whether to release the information to other news outlets, officials said.
The American-Statesman could not independently verify the contents of the report.
———
©2015 Austin American-Statesman, Texas

Request product info from top Patient Immobilization & Splints companies
Thank You!