Pulsara named one of Montana High Tech Business Alliance's 12 High Growth companies to watch in 2018
---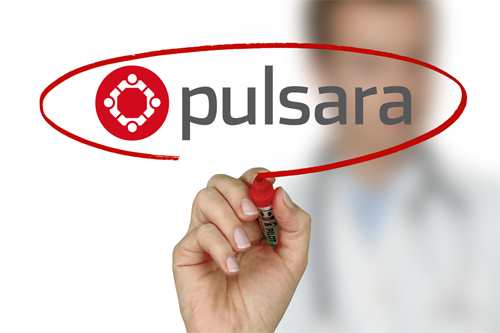 BOZEMAN, Mont. — The spotlight is being shone once again on Pulsara, recently named one of Montana High Tech Business Alliance's 12 High Growth companies to watch in 2018. Pulsara is excited to be recognized as one of Montana's rising stars among over 500 high-tech companies in the state.
Pulsara is a healthcare product that securely enables all members of a patient care team — from EMS providers, to the ED, to a range of specialists in the hospital and/or at a transferring facility — to coordinate care for the critical patient.
The result? Easily bringing together disparate teams with a SINGLE COMMUNICATION CHANNEL to reduce medical errors and streamline communications.
Built on mobile technology, Pulsara allows clinicians to minimize costly miscommunication and delays in emergency care. The healthcare systems who have been using the Pulsara platform have seen consistent improvements in treatment times, averaging a reduction between 20%-46%. The platform unites the right clinicians at the right time for the right patient.
During a time-sensitive emergency, clinicians can dynamically CREATE a dedicated patient channel; BUILD their team; and COMMUNICATE via messaging, audio clips, images, as well as phone or video calls with a few simple taps.
Pulsara is now in 20 states and Australia and is rapidly expanding, with contracts in nearly 11% of U.S. metro areas with populations of over 250,000. Pulsara has experienced this growth not only in Sales but in all divisions:
Marketing - Over 50,000 Facebook followers and rapid online growth 
Development - 8 major product feature releases and 58 Server releases to date 
Client Service - Over 10,000 Pulsara users 
Operations & HR - Over 30 employees, with approximately ⅔ of them located in Bozeman, Montana 
Finance - Recurring revenues grew over 150% From 2016 to 2017
The talent and thriving tech economy in Montana convinced Pulsara's founder, James Woodson, a board certified emergency physician, to locate the headquarters in Bozeman.
"It's one of those things that you work so hard to get the company to a certain place and once the dominoes start to fall, it's more about controlling the explosion and that is a fun place to be," said Woodson.
About Pulsara 
Pulsara is a digital healthcare corporation that focuses on using mobile technology to enhance treatment time outcomes by improving communication and care coordination through the entire healthcare system. Pulsara's mobile application enables real-time team communication for any time-sensitive emergency with specialized workflows for stroke and STEMI,leading to faster treatment. Every clinician – from paramedics to emergency department staff to neurology and cardiology teams – is on the same page with a simple tap. For more information, visit https://www.pulsara.com.

Request more info from Pulsara
Thank You!