Learn how to combat sleep deprivation and fatigue in EMS
Amy Eisenhauer to discuss health risks and performance impact of disrupted sleep, as well as strategies for overcoming these challenges, as part of EMS PRO conference
---
Brush up on best practices and grow your career at the EMS PRO conference and expo, which will be held May 29 - June 1, 2019 at Foxwoods Casino Resort in Mashantucket, CT. Register now for early-bird discounts.
Sponsored by EMS PRO
By Mike Rubin for EMS1 BrandFocus
In 2004, New Jersey EMT Amy Eisenhauer wanted to get back into EMS after a couple of years off.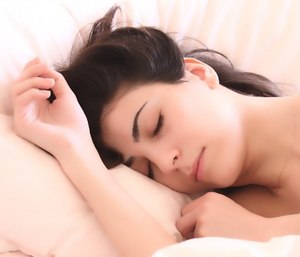 "I was working part time and trying to finish my business degree," she said. "One of my old partners told me about an opening at Kearny EMS. They had 24-hour shifts – one day on, three days off."
Eisenhauer, who writes the EMS Siren blog, figured she could keep her part-time job and still have plenty of down time between shifts. "That sounded awesome," she thought.
Eisenhauer was lucky: Kearny usually had two crews to share the five or six calls their district averaged each day. Sleeping through the night wasn't only possible, it was likely for at least one crew per shift.
But most EMTs and paramedics don't get that much rest. Sleep deprivation and fatigue are everyday issues for about half of the prehospital providers in the U.S. [1] That's why Eisenhauer will be discussing those stressors at the 2018 EMS PRO conference and expo.
Wakeful versus awake 
To explore the importance of rest for EMS employees, let's begin by considering the difference between wakeful and awake. Which would you rather be when you're working?
According to Dictionary.com, wakeful is "characterized by the absence of sleep," while awake means "vigilant; alert." No doubt you'd prefer the latter – during calls, at least. But if you sleep less than seven hours a day, you are merely wakeful. [2]
One way to appreciate the consequences of being less than awake is to relate sleep deprivation to consumption of alcoholic beverages. A 2000 study concluded that people who go more than 17 hours without sleep perform some job-related functions as if they had a blood alcohol concentration (BAC) of .05 percent, higher than the legal limit for commercial drivers nationwide. [3]
We're talking about reductions in reaction time, vigilance and hand-eye coordination – not the sort of handicaps you'd want healthcare providers to have. Extend sleeplessness to 20 hours, and performance mimics a BAC of 0.1 percent. [3] That's enough to get you arrested for DUI or DWI in any state.
Health consequences of poor sleep
Insufficient sleep can lead to long-term health problems as well [4]:
Diabetes: Since blood sugar control is partly dependent on sleep duration and quality, sleep deprivation increases the risk of acquiring Type 2 diabetes.
Cardiovascular disease: Hypertension, stroke, coronary heart disease and cardiac arrhythmias are more likely in people who don't get enough sleep.
Obesity: Studies have shown a link between short sleep duration and excess body weight.
Depression: There seems to be a cause-and-effect relationship, in both directions, between sleep and depression.
That last item, depression, is particularly troubling because its signs and symptoms can be so subtle. With 36 percent of paramedics afflicted, according to one study [5], and sleep deprivation a major cause of burnout [4], it's not surprising that Eisenhauer chooses to highlight not only physical manifestations of sleeplessness, but also how fatigue affects our mental well-being.
"There's a lot of concern about fatigue-related driving accidents, but we should be just as worried about how fatigue can lead to depression, anxiety and even PTSD," said Eisenhauer.
"The correlation between fatigue and wakefulness isn't just about the number of hours you're asleep; it's the quality of that sleep as well. Whether you're constantly interrupted, or you don't sleep at all, you're at greater risk for mental and physical health issues."
Coping with fatigue
The National Association of State EMS Officials has publicized research showing that "more than half of emergency medical services personnel report severe mental and physical fatigue at work, poor sleep quality, and inadequate recovery between shifts." [1]
Recovery actually takes longer after partial sleep deprivation – the kind many healthcare professionals are accustomed to – than after total sleep deprivation. [6] Even three consecutive days of eight-hour sleep periods may not be enough to restore performance after a single week of wakefulness.
Eisenhauer cautions EMS providers that superficial measures like blackout curtains aren't going to solve this problem. Employers should have policies mandating [7]:
Regular patterns of work shifts and sleep periods.
Sleeping as much as possible between 2 and 5 a.m.
High-efficiency sleep – i.e., solid blocks with few awakenings.
At least seven hours of sleep per day.
"Fatigue management is a joint, ongoing responsibility," she said. "Everyone involved has to be willing to change their ways."
Eisenhauer's presentation, "Earn Money Sleeping: Sleep Loss and Fatigue in EMS," is scheduled for Thursday, May 31. Visit EMS PRO for complete details and to register.
To learn more about the professional development opportunities available at the EMS PRO conference and expo, visit EMSPRO.org. To register for the conference, visit EMSPRO.org/register-now.  
References
National Association of State EMS Officials. Fatigue in EMS. www.nasemso.org. 01/11/18.
Watson NF, Badr MS, Belenky G, et al. Recommended amount of sleep for a healthy adult: a joint consensus statement of the American Academy of Sleep Medicine and Sleep Research Society. Sleep. 2015;38(6):843–844.
Williamson AM, Feyer A. Moderate sleep deprivation produces impairments in cognitive and motor performance equivalent to legally prescribed levels of alcohol intoxication. Occupational & Environmental Medicine. 2000;57:649-655.
Centers for Disease Control and Prevention. Sleep and Chronic Disease. www.cdc.gov. Accessed 03/18/18.
Collopy K. Are You Under Stress in EMS? www.emsworld.com. 09/10/12.
Alhola P, Polo-Kantola P. Sleep deprivation: Impact on cognitive performance. Neuropsychiatric Disease and Treatment. 2007;3(5) 553-567.
Buysse D. Evidence-Based Guidelines for Risk Management in Emergency Medical Services: A Step in the Right Direction Toward Better Sleep Health. Prehospital Emergency Care. 2018; 22:3-5.
About the Author
Mike Rubin is a paramedic in Nashville, Tennessee. A former faculty member at Stony Brook University, Mike has logged 24 years in EMS after 18 in the corporate world as an engineer, manager and consultant. He created the EMS version of Trivial Pursuit and produced Down Time, a collection of rescue-oriented rock and pop tunes. Contact him at mgr22@prodigy.net.