PRESS RELEASE
Is the Disposable Flow-Safe #CPAP device as effective as #NIV?
---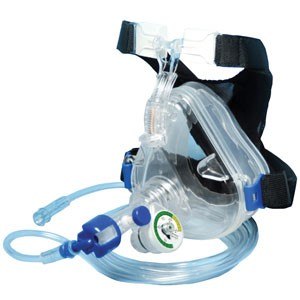 According to the recent American Journal of Emergency Medicine below, the Flow-Safe Disposable CPAP is "as effective as NIVM in improving blood pressure, pulse, respiratory rate and blood gas." Flow-Safe II can be a solution for medical device equipment shortages we are seeing due to the global impact of the COVID-19 outbreak.
See the study below. 
Contact Mercury Medical for more information.  www.mercurymed.com
About Mercury Medical
Mercury Medical is a comprehensive health care company specializing in emergency care airway management products and services. Keeping health care ahead of the curve with the latest innovations is our specialty. We are recognized for excellence in manufacturing high quality medical products including the Flow-Safe CPAP Systems, Small Adult BVM with LiteSaver manometer with timing light, CPR Resuscitation Bags (disposable, reusable and CPR-2 self-inflating), Neo-Tee T-Piece Resuscitators and End Tidal CO2 Detectors,. For over 50 years, Mercury Medical, a veteran-owned medical products company headquartered in Clearwater, Florida, has been recognized by the industry as a leading provider of innovative airway management devices. For more information, visit www.mercurymed.com or contact Deborah Olson, Director of Marketing at dolson@mercurymed.com.

Request more info from Mercury Medical
Thank You!