PRESS RELEASE
Digitech Ups the Data Collection Game
---
PCR Lens data quality reporting tools expanded
Briarcliff Manor, NY - Digitech Computer, Inc. today announced the release of an expanded edition of their award-winning PCR Lens data quality tracking system. PCR Lens aggregates and displays data collected by medics in the field, making it easy for EMS leaders to measure and compare its completeness and accuracy. EMS World magazine, a publication of Cygnus Business Media and voice for the EMS community, named PCR Lens from Digitech the winner of a 2013 Product Innovations Award.
"We're now connecting the community of PCR Lens users by providing a new package of global reports," says Walt Pickett II, SVP of Implementation and Support for Digitech. "Each agency will easily be able to see how they stack up against comparable services and understand at a glance where their major data collection challenges lie."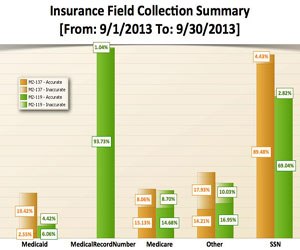 The data quality tool, included with Digitech's EMS billing service, focuses on a number of patient demographic and insurance identification data elements collected in the field and provides EMS administrators and leaders a means to measure and improve field data collection. The new suite of reports will push data monthly to all Digitech clients who have integrated PCR Lens while maintaining the anonymity of each individual agency. Global reports will go out to all clients, while each agency will receive detailed, individualized reports. Reports on each subscribing service will continue to be available in realtime to chiefs, administrators, and QA/QI analysts.
"We've seen some impressive improvements in receivables from services using the tool," says Mark Schiowitz, Digitech's CEO and President, "Now, by using Digitech's Shared Information Program, the entire system can be compared to other similar systems to identify long term data collection improvement goals."
About Digitech Computer, Inc.
Digitech Computer, Inc. has been providing EMS billing software and services to the medical transportation industry since 1984. Digitech's highly trained EMS billing services team relieves the end-user of day-to-day ambulance billing responsibilities, giving service providers more freedom to run their businesses. The Digitech team includes veterans of the ambulance industry, technical experts, software developers, and billing service professionals. Digitech offers a rich blend of proprietary software technology and EMS billing services combined with a flexible approach that adapts products to suit the unique needs of its clients.