Peterborough Paramedics first in North America to pilot Next Generation Integrated Driving Experience
---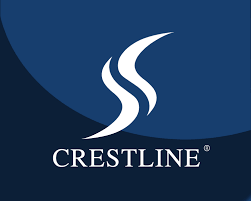 SASKATOON, SK, Canada — Crestline Coach and Ferno Canada are pleased to announce Peterborough Paramedics will be the first EMS Service in North America to pilot the ACETECH iN∫COMMAND solution. Peterborough Paramedics serve the County and City of Peterborough, Ontario.
Known for world-class safety and innovation, Crestline customized three New Era ambulances for Peterborough Paramedics to meet the specific needs of their EMS service. Through partnership with Ferno Canada, the ambulances integrate North America's first ACETECH iN∫COMMAND solution. The iN∫COMMAND solution is the ultimate control center designed to provide emergency service operators full control of the ambulance by managing and monitoring auxiliary controls and safety equipment from a single touchscreen device. This comprehensive and user-friendly interface optimizes performance by providing access to vital information in real-time and improved asset management. The customizable touchscreen makes operation effortless, easy to view and ultra-responsive even while wearing medical gloves.
"My vision for these vehicles is based on my belief that technology is evolving at such speed that we need to be futuristic in our approach to vehicle design. These three New Era's are being built with/as a platform that we hope will address the evolution toward a greener (solar), smarter (iN∫COMMAND Computer) and safer (iN∫Traxx™ equipment mounts) environment for paramedics, patients and the public", said Peterborough County-City Paramedics Chief Randy Mellow. "Through these forward thinking initiatives we are able to achieve our corporate strategic goals of sustainable business practices that promote the overall reduction of greenhouse gas emissions and support our corporate Climate Change Action Plan for Peterborough County".   
The ambulances are also equipped with the Ferno iN∫Traxx™ Integrated Vehicle Component System and a full suite of ACETECH Solutions, including ACETECH CONTROL, ECO-RUN, AVI and SOLAR. The Ferno iN∫Traxx™ is a modular system featuring wall-mounted tracks that secure a series of SafeMount Equipment Mounts, SafeCab Storage Cabinets, and SafePak Supply Bags to prove SAE compliant safety. The iN∫TRAXX System is designed to secure all equipment inside the ambulance while allowing medics to deliver patient care from a seated, restrained position. This minimizes the risk of death and injury during crashes, sudden stops or hard maneuvers. The iN∫TRAXX modularity supports better workflows and inventory management, which also lowers operating costs. The ACETECH solar panels installed on the roof of the ambulance draw solar energy to supplement battery power, reducing the need for shoreline charge while also powering the lifesaving equipment onboard. This eco-friendly solution also charges the conversion batteries, resulting in reduced idle time, decreased maintenance costs and further enhancing better fuel economy.
The Paramedics Chiefs of Canada (PCC) get the first glimpse of Peterborough's ambulance at the annual PCC Leadership Summit & Conference beginning today in Edmonton, Alberta
About Crestline Coach Ltd.
Crestline Coach Ltd. is a worldwide leader in ambulance and specialty vehicle manufacturing and a Canadian distributor of small to mid-sized buses.  With safety, innovation and durability always at the forefront of their business, Crestline exceeds and inspires today's industry standards.  To learn more about Crestline visit www.crestlinecoach.com or follow them on Facebook, Twitter, LinkedIn or YouTube.
About Ferno Canada
Ferno is a global leader in the manufacturing and distribution of professional emergency, mortuary, and healthcare products dedicated to improving the value of life through the use of care-giving products. The Ferno Acetech vehicle intelligence solutions are designed to increase efficiency and reduce costs while maintaining an eco-friendly operation. Ferno is committed to providing innovative solutions that enhance the safety and performance of EMS services and personnel, and those they serve. To learn more about Ferno visit www.Ferno.ca or follow on Twitter or Facebook.
About Peterborough Paramedics
Peterborough County-City Paramedics is led by 30-year veteran Chief Randy Mellow and has over 150 staff respond to more than 33,000 calls per year (with anticipated growth in calls for service to increase by approximately 9% annually. Peterborough Paramedics serve the County and City of Peterborough, Ontario.

Request more product info from Crestline Coach Ltd
Thank You!