Idaho paramedics deliver toys to hospitalized children
Ada County organized an all-employee toy drive to benefit the hospitalized children
---
BOISE, Idaho — Ada County Paramedics and the Ada County Commissioners delivered gifts to children spending their holidays in the St. Luke's Downtown Pediatric Ward on Dec. 24.
"Part of the joy during the holidays is giving to others," Ada County Paramedics Public Information Officer Hadley Mayes said. "We hope this made the holidays a bit brighter for children, and their families who are hospitalized during this time of year."
This year Ada County organized an all-employee toy drive to benefit the hospitalized children. Hundreds of beautifully-wrapped toys were collection from the Ada County Courthouse, the Ada County Paramedics Headquarters, the Public Safety Building, the DMV, and Juvenile Court Services from Dec. 9 through Dec. 21.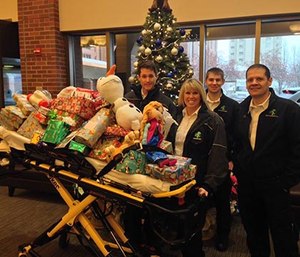 There were enough gifts left over for Ada County Paramedics and Ada County Commissioners to donate the remaining gifts to City Light — a local women and children's shelter.
"We truly enjoy delivering gifts to these kids," Ada County Commission Chairman Dave Case said. "We had a lot of toys this year, thanks to the generosity of our county employees. If we made the season brighter for even one child, then the toy drive was a huge success."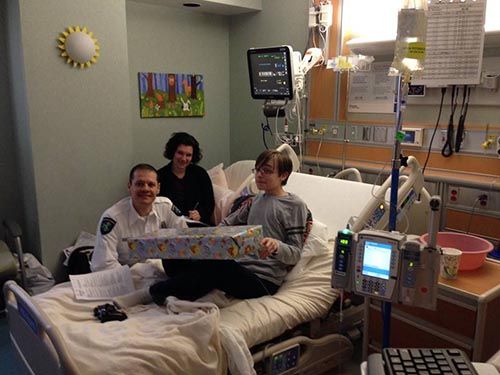 (Photo courtesy of Ada County Paramedics)