NY EMS provider offering paid EMT training academy
Academy participants will be considered full-time employees, complete with benefits available the first day of class, and health insurance after 60 days
---
By EMS1 Staff
NEW WINDSOR, N.Y. — To help combat the nationwide shortage of EMTs, Mobile Life Support Service is offering a 12-week paid EMT training academy.
Participants in the cost-free, three-month academy will be considered full-time employees, complete with benefits available the first day of class, with health insurance after 60 days. Students will spend three days a week in the classroom, and two days in the field interning with current Mobile Life EMTs, for a total of 40-hour work weeks. Uniforms, textbooks and computers will all be provided.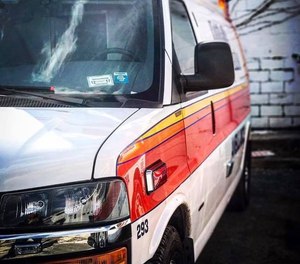 "This is a great opportunity for anyone looking to enter the emergency services field, whether you spend a lifetime in EMS, or you're simply taking the first step in your career path," Mobile Life President and CEO Scott Woebse said. "The skills necessary to administer life-saving care are invaluable, and this academy offers individuals a chance to truly make a difference in their communities."
Academy graduates who receive NYS certification will be given an immediate wage increase and be eligible for additional company benefits.
For more information, visit Mobile Life Support Service, or email Mobile Life Director of Education Dave Grass at DGrass@mobilelife.com.