W.Va. man pleads guilty to biting paramedic's finger
Quinton Ashley Andrews faces a prison term of 3-15 years when he's sentenced for malicious assault on emergency medical services personnel
---
By EMS1 Staff
CLARKSBURG, W. Va. — A West Virginia man pleaded guilty to gnawing on a paramedic's finger for almost a minute.
According to WV News, Quinton Ashley Andrews admitted to injuring the paramedic in August 2018 after first responders were called and found Andrews unresponsive.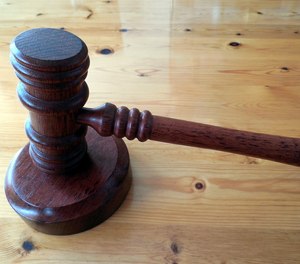 Andrews reportedly did not want to be transported to the hospital and became hostile, biting down on the paramedic's finger and ignoring verbal commands to stop. Police officers used both a TASER and pepper spray on Andrews, who only released the paramedic's finger when an officer hit him in the jaw. The paramedic ultimately suffered a severe laceration from the bite.
According to the Assistant Prosecutor James Armstrong, the attack lasted 56 seconds and could result in a three to five-year sentence for Andrews. His lawyer is seeking an alternate sentence, including home incarceration, as well as a drug and alcohol assessment.
Editor's Note: This story has been updated to clarify that the EMS provider involved in the assault was a paramedic.