Police: Shots fired at Fla. paramedics responding to call
The two paramedics were able to get back into the ambulance and drive away while three to five more shots were fired at the ambulance, according to police
---
By Sara Nealeigh
The Bradenton Herald
SARASOTA, Fla. — Sarasota police are investigating after shots were reportedly fired at paramedics while they responded to a call early Monday morning.
Sarasota County Fire Department crews were sent to a home in the 2900 block of Goodrich Avenue in Sarasota to help a person who fell, according to police. But when the paramedics got to the home around 4 a.m., the resident told them they did not call for help.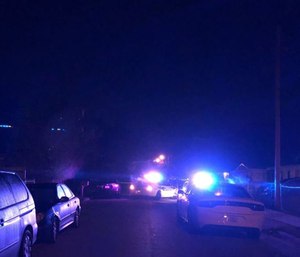 Crews reported a single shot was fired by a person wearing a hooded sweatshirt at the ambulance as the paramedics returned, according to police.
The two paramedics were able to get back into the ambulance and drive away while three to five more shots were fired at the ambulance, according to police.
No injuries were reported.
Police were called to the scene and are still searching for the person who fired the shots before running away.
The investigation is ongoing.
Copyright 2019 The Bradenton Herald
McClatchy-Tribune News Service