Newark police searching for man who allegedly punched EMT
A warrant has been issued for Jonathan Reserve, 19, who is accused of an aggravated assault that sent an EMT to the hospital
---
By Laura French
NEWARK — Newark police are searching for a man who is accused of punching an EMT on Tuesday. 
Newark Public Safety Director Anthony F. Ambrose announced Wednesday that a warrant has been issued for Jonathan Reserve, 19, whom police have identified as a suspect in the aggravated assault.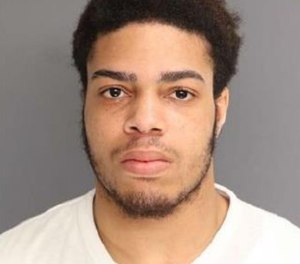 According to a Department of Public Safety press release, Reserve is accused of "striking the victim with closed fists" just before 1:30 p.m. on Oct. 20. The EMT was transported to the hospital for treatment following the incident. 
Anyone with information about the whereabouts of Reserve are asked to contact the Newark Police Division's 24-hour Crime Stopper tip line or submit a tip through the Newark Police Division website or mobile app.