Man arrested after spitting on paramedic, striking sheriff's deputy
When crews arrived on scene, Caycey Donivan Douglass Dicks became irate and began yelling at responders
---
By EMS1 Staff
PORT RICHEY, Fla. — A man was arrested Wednesday after spitting on a paramedic who was providing medical treatment.
Ocala-News.com reported that Caycey Donivan Douglass Dicks, 25, was sitting on the side of a highway when a Marion County sheriff's deputy made contact with him. The sheriff's deputy dispatched EMS after Dicks complained of a leg injury.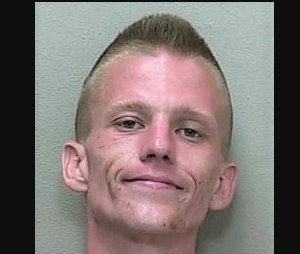 When crews arrived on scene, Dicks became irate and began yelling at responders. The deputy said he heard Dicks gathering saliva in his throat and make a spitting sound before the paramedic had been spit on, according to the report. 
The deputy attempted to put Dicks in handcuffs, but he became combative and struck the deputy in the chest with his right hand. During the struggle, Dicks knocked off the deputy's body-cam, grabbed his belt and changed the channel on his radio. 
Dicks was transported to a hospital and was later taken to the Marion County Jail. While being admitted to the jail, he became combative with the staff before being placed into a holding cell.
He was charged with two counts of battery and resisting an officer with violence.