Double LODD and violent attacks on EMS
Understanding the risks inherent in EMS is critical to taking action to prevent death and injury in the line of duty
---
EMS is a dangerous profession. I know this. You know this. We don't need recent news to remind us of the top threats facing EMTs and paramedics from ambulance collisions, violent patients and active shooter incidents. But, unfortunately, here we are honoring the loss of two paramedics and acknowledging the constant threat of violence EMS providers are facing on every call.
Double LODD in West Virginia
Paramedics Brittany Young and Ronald Dick II were killed Saturday morning when their ambulance struck a parked semi-trailer parked on the side of the road. The collision is under investigation and hopefully we'll be able to draw some meaning or lessons learned from their tragic, sudden deaths.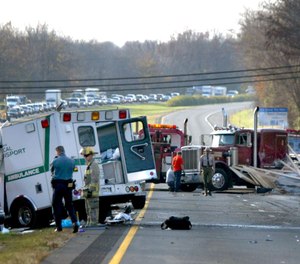 Violent attacks on EMS in Austin
Austin-Travis County EMS paramedics were asked in an internal survey about their experiences with physical or verbal assault. In the last two years, 132 of 210 field paramedics who responded to the survey reported being the victim of physical or verbal assault on duty. The agency acknowledged that this is likely an under-reporting of the danger their providers face because only incidents with injuries are likely to be reported.
Make sure you look at the full results report made available by ATCEMS. Their willingness to disclose these results with the public and their peer agencies is admirable, while the results themselves are worrisome. It's likely your personnel have the same need for additional training in recognizing violent individuals, escaping a violent encounter, and de-escalating a violent individual.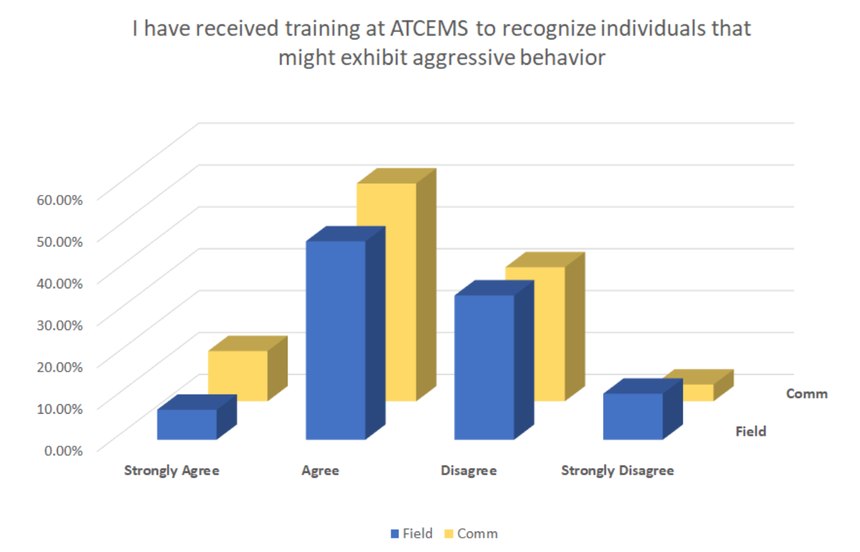 Body armor for Missouri paramedics
Taney County Ambulance District recently announced the purchase of body armor for their EMS personnel. Their announcement led with this undeniable reality, "Assaults on paramedics and first responders over the last several years have been increasing. Violent attacks on paramedics have included the use of firearms and other weapons."
Employers have an obligation to provide employees with the PPE for predictable and expected hazards. TCAD's process to purchase and deploy body armor is a road map for other EMS employers to follow:
Review and affirm the risk exists
Budget for the purchase of body armor
Measure and size all personnel
Set policies for "must wear" and "can wear" situations
Train personnel on body armor policy and care
Deploy and maintain body armor
Everyday EMS risk reduction
Gordon Graham is famous for saying, "If it's predictable, it's preventable." Ambulance collisions and violent encounters are predictable. Here are important reminders to reduce risk, and prevent injury or death in the line of duty:
On the road, buckle up and slow down
Don all employer-provided PPE
Add body armor to standard PPE
Learn defensive tactics for violent encounters
Maintain a heightened situational awareness on every call
Ask for and participate in risk management, safety, active shooter and behavioral emergency training
Additional resources for EMS risk reduction
Learn more about preventing EMS injury or LODD with these resources from EMS1:
Tell us what you are doing on every shift and how you focus your training to make sure you get home safe.