Pittsburgh planning heavy police, fire, EMS presence for Garth Brooks concert
There will be 32 paramedics inside the stadium during the concert along with two doctors
---
Bob Bauder
The Tribune-Review
PITTSBURGH — Fans can expect to see plenty of police, firefighters and paramedics in Heinz Field and parking lots around the stadium Saturday as Pittsburgh gears up for the record-breaking Garth Brooks concert.
Pittsburgh Public Safety Director Wendell Hissrich said first responders will include Pittsburgh police and state police on horseback, state liquor control enforcement agents, K-9 patrols, Port Authority of Allegheny County police, Heinz Field security and Allegheny County police.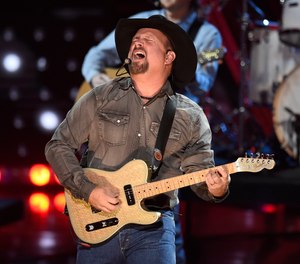 There will be 32 paramedics inside the stadium during the concert along with two doctors.
"This will be a landmark event in Heinz Field history and we hope everyone enjoys the experience," Hissrich said in a statement. "With that enjoyment comes responsibility, and our officers in uniform and in plainclothes will address any type of disorderly conduct, to include fighting, public intoxication, underage drinking, and any other illegal behavior that diminishes the experience of law-abiding citizens."
The concert is sold out, and the crowd could top 73,000. It is expected to be the largest crowd ever at Heinz Field.
Parking lots open at 2 p.m. Vehicles will not be permitted to park in streets while awaiting opening of the lots. Tailgate parties and other gatherings will not be permitted in the lots after the concert begins at 7 p.m.
Temperatures are expected to be near 80 degrees with possible afternoon thunderstorms. The city is advising fans to be prepared for quick weather changes and to drink plenty of water.
The Port Authority of Allegheny County is beefing up its capacity Saturday to deal with the expected crowds. Long waits for buses and trains are expected after the concert.
After the show, full, outbound T cars leaving Allegheny Station, the one closest to Heinz Field, will not stop at North Side Station to let passengers on or off. Riders who want to go from Allegheny Station to North Side Station on the T should ride to Gateway Station and then take an inbound train to North Side Station.
Allegheny Station and North Side Station are less than a half a mile apart.
The T will operate until the Allegheny and North Side stations are clear. Buses will operate on normal Saturday schedules and some may not be running at the end of the show.
———
©2019 The Tribune-Review (Greensburg, Pa.)
Distributed by Tribune Content Agency, LLC.
McClatchy-Tribune News Service