International Round Table on Community Paramedicine to be held online
The two-day program will feature sessions on topics such as mental health, telemedicine and community paramedicine in rural areas
---
By Laura French
UNITED KINGDOM — The Community Paramedicine Association and Registry announced that the International Round Table on Community Paramedicine will be held online through video conferencing March 18-19.
The two-day meeting was originally scheduled to take place at a conference center in the United Kingdom but was moved to an online format due to the COVID-19 pandemic. Participants will use the video conferencing platform Zoom to join virtual sessions presented by EMS and healthcare professionals from around the globe.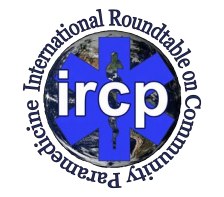 Session topics include:
Community Paramedics Tackle Mental Health Crisis, hosted by Community Paramedic Supervisor Kevin Creek from Eagle County (Colo.) Paramedic Services
Germany's first community paramedic system and the role of telemedicine, hosted by Dr. Nils Jacobsen, deputy chief of telemedicine services at the University of Oldenburg
Key intervention points for the efficient work-role transition to community paramedicine practice, hosted by David Long, Ph.D., from Queensland University of Technology in Australia
The Advanced Paramedic Practitioner Primary & Urgent Care Programme in London Ambulance Service, hosted by Georgette Eaton, clinical practice development manager – advanced paramedic practitioners (urgent care) at London Ambulance Service NHS Trust, and
The evolution of community paramedicine programs: providing care in rural and remote communities, hosted by Paramedic Association of Canada Executive Director Pierre Poirier
The event will open on Wednesday, March 18 at 16:00 GMT (9 a.m. PT/11 a.m. CT/12 p.m. ET).
See more information about the round table and a link to the full program on the Community Paramedicine Association and Registry website.