EMT starts nonprofit to warn against texting and driving
Joey Eddins created Hands Free America Inc. after she was hit and injured by a driver who was texting
---
By EMS1 Staff
LANCASTER, Pa. — An EMT created a nonprofit to spread awareness about the dangers of texting and driving.
FOX43 reported that Lancaster County EMT Joey Eddins created Hands Free America Inc. after she was hit by a driver who was texting while she was driving her daughter, Cheyenne, home from the hospital.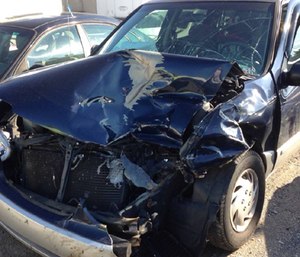 "I was driving my daughter home from the hospital and ended up in the hospital myself," Eddins said.
"I was actually on my way home from the hospital, and I had to go back, and when that happened, it changed everything with my mom," Cheyenne, who is the vice president of the nonprofit, said.
Eddins suffered extensive ankle damage and was unable to work as an EMT after the crash.
The incident inspired Eddins and her daughter to create Hands Free America Inc. in the hopes of preventing future crashes due to texting and driving.
"Absolutely beyond a shadow of doubt, do not be on your phone behind the wheel. There is not a single text message you will get or a single phone call you're going to take or make that is worth your life or somebody else," Eddins said.
The organization's first event, "Jam for Awareness," raised money that will go toward efforts to toughen distracted driving laws in Pennsylvania.
"We have to make these laws more of a deterrent. Right now, there's no real deterrent. It's a $50 fine, whether you're pulled over once or 10 times," Eddins said.