Tenn. paramedic arrested, accused of fleeing crash scene
Police found an open bottle of wine in the floorboard of Dontre Doxley's pickup truck
---
By EMS1 Staff
NASHVILLE, Tenn. — A paramedic, who is also a part-time firefighter, was arrested after he reportedly abandoned his truck at the scene of a crash Tuesday morning. 
WKRN.com reported that Clubhouse Sports Bar and Grill employees called the police to report a "highly intoxicated" man who left in a black Toyota pickup truck with firefighter tags. Police were later called to a scene where a black Toyota pickup had struck a stop sign, damaged an electrical pole and slammed into a tree. The driver had already fled the crash scene.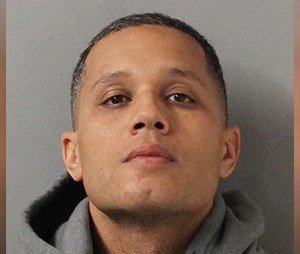 Police located an open bottle of wine in the passenger floorboard of the truck, according to the report. 
Officers later found and arrested Dontre Doxley, the registered owner of the pickup truck. Doxley, who is a part-time Goodlettsville firefighter and a full-time Metro paramedic, was booked into jail on charges including leaving the scene of an accident, failure to file a crash report and having an open container. 
"The arrest of Paramedic Doxley should not reflect on the other more than 1,200 personnel who serve the residents and visitors of Nashville with pride every day of the year 24 hours a day," Joseph Pleasant, PIO with the Nashville Fire Department, said. 
Pleasant said Doxley, who was released on a $2,000 bond, joined the department in September 2016.